THE TEXSTAR APPROACH
Whiplash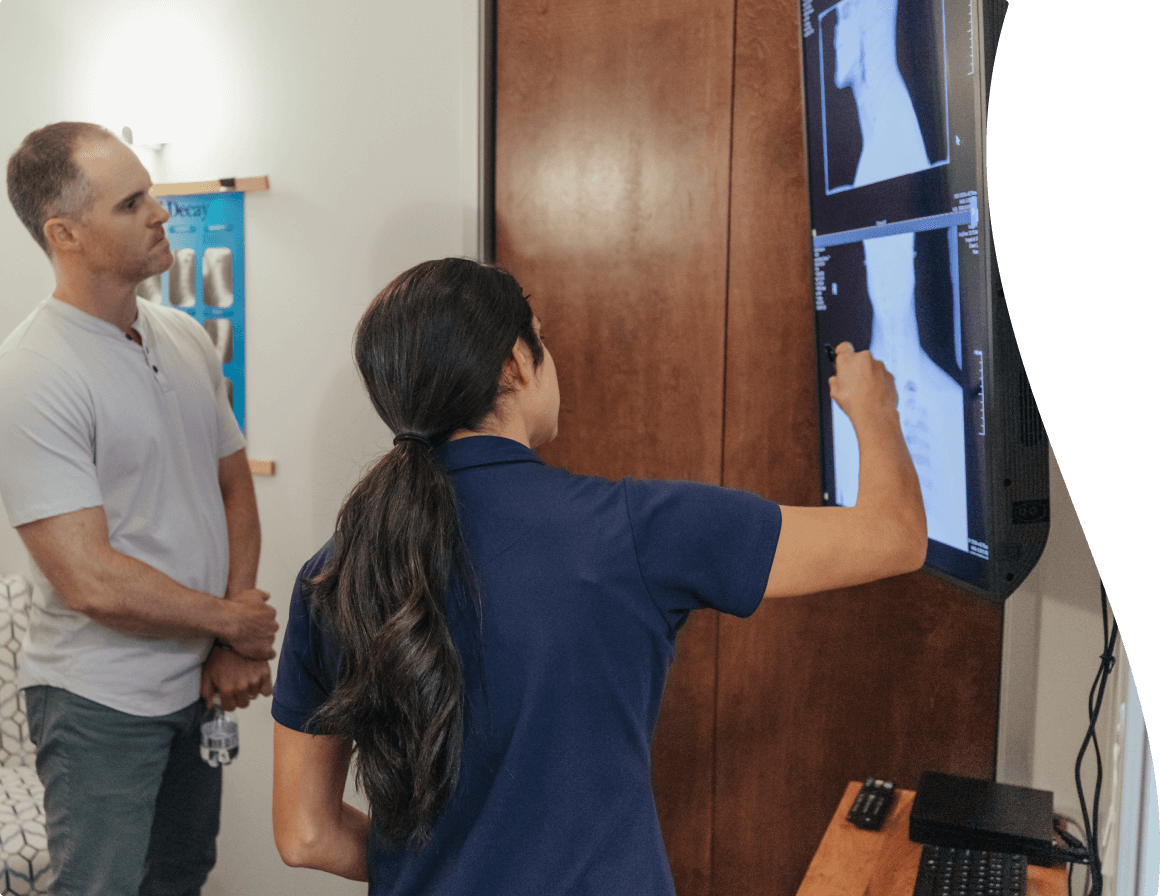 What Causes Whiplash?
Whiplash is one of the most common injuries we see at TexStar from motor vehicle accidents. This condition occurs when a person's spine or neck is suddenly thrown quickly in one direction, and then immediately pulled in the opposite direction. This is an unnatural movement that can cause major injury to your neck support structures including the muscles, ligaments, discs, and bones. The symptoms that come with whiplash often include neck soreness, stiffness, headaches, fatigue, jaw pain, arm pain, and more. More serious injuries can lead to depression and sleep disorders. 
---
The TexStar Solution
At TexStar, we know the aftermath of car accidents can be stressful and complicated, and our goal is to minimize as much of that stress as possible. We will always start with a thorough evaluation of your injuries to determine what kind of treatment is best for you. Some of the advanced treatments we may utilize will include:  
The TexStar team will work to mobilize and restore your range of motion to each joint in the affected area. We do this through a series of adjustments, stretches and exercises to further mobilize soft tissue. Once the joints and ligaments are mobilized, we'll add strengthening exercises to maintain proper alignment.
This adjustment is applied to the joints of the neck, usually by hand. Cervical manipulation is known to improve spine mobility, restore range of motion, and increase movement of the adjoining muscles. After this treatment, our patients notice improved ability to turn and tilt their heads, along with a reduction of pain, soreness, and stiffness. 
Cold Laser Therapy is another treatment option that uses light waves to stimulate damaged cells and speed up the healing process. This technique helps to minimize pain and decrease swelling and inflammation by pushing the inflammatory cells away from the tissue.
Spot Cryotherapy uses liquid nitrogen to reduce pain and stimulate white blood cells to optimize healing. This treatment is proven to lower inflammation at the cellular level, reducing pain and keeping white blood cells working to accelerate healing
Let us get to the root of your pain, and set you back on track for a pain-free, healthy life. Contact us today to schedule a consultation and determine what kind of treatment is best for you. 
Reviews and Testimonials from our Clients
True stories from pain-free patients