THE TEXSTAR APPROACH
Neck Pain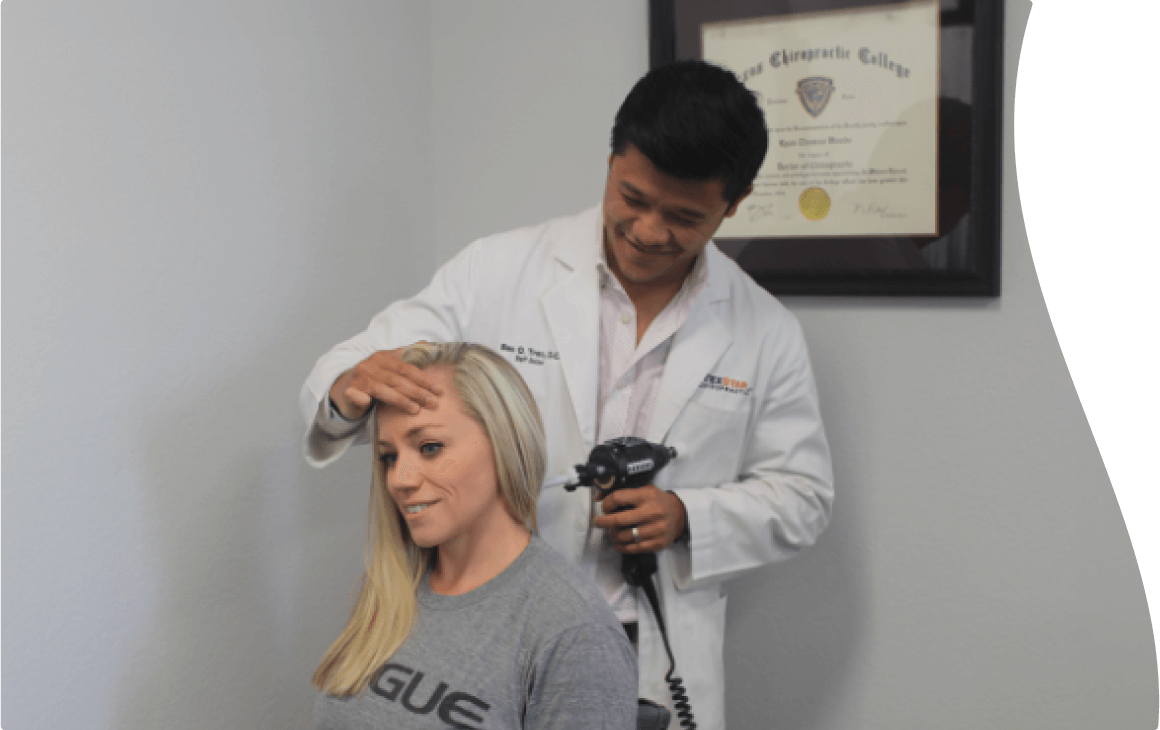 What Causes Neck Pain?
Your neck contains over 20 muscles and seven vertebrae which support and stabilize your head, neck and the top of your spine. It also contains the largest part of your spinal cord and all of the nerves that run your shoulders, arms and hands.
It is such a vital part of your body that damage here can cause debilitating symptoms ranging from local pain to headaches to hand numbness and numerous conditions in between.
---
Neck pain can be caused by a variety of conditions:
Sudden Injuries and Accidents
The sudden forced movement of the head or neck can cause the muscles to react by tightening, contracting, and often tearing resulting in whiplash. 
Osteoarthritis
This is a joint disorder that causes progressive deterioration of cartilage. The body reacts by forming bone spurs, which affect joint motion. 
Spinal Stenosis
This disorder occurs when nerve passageways in the vertebrae narrow, trapping nerve roots and causing pain and numbness. 
Degenerative Disc Disease
There are gel-filled discs between each of your vertebrae that act as shock absorbers and "windows" for spinal nerves. When a reduction in the elasticity and height of spinal discs occurs, they will bulge or herniate, resulting in pain and numbness. 
Poor Posture, Obesity or a Weak Core
These issues can also cause a disruption in spinal balance, causing the neck to compensate for the rest of the body. Stress and emotional tension can also cause muscles to tighten and contract, resulting in pain and stiffness. 
If you're experiencing any of these conditions, TexStar Chiropractic has the solutions that will have you back to normal in no time.
The TexStar Solution
At TexStar, we're not satisfied with cookie-cutter methods to mask your symptoms. We'll get to the root of your discomfort, and create a tailored solution that will improve your overall quality of life. Our highly trained staff will perform exams to locate the source of your pain and determine which treatment options are best for you.
Some of our solutions may include:
Our doctors will develop a program of care that combines the right treatment options tailored to your personal needs and goals. Contact us today to schedule a consultation, and find fast and long-lasting solutions to your neck pain.
---
Reviews and Testimonials from our Clients
True stories from pain-free patients