THE TEXSTAR APPROACH
Conditions Treated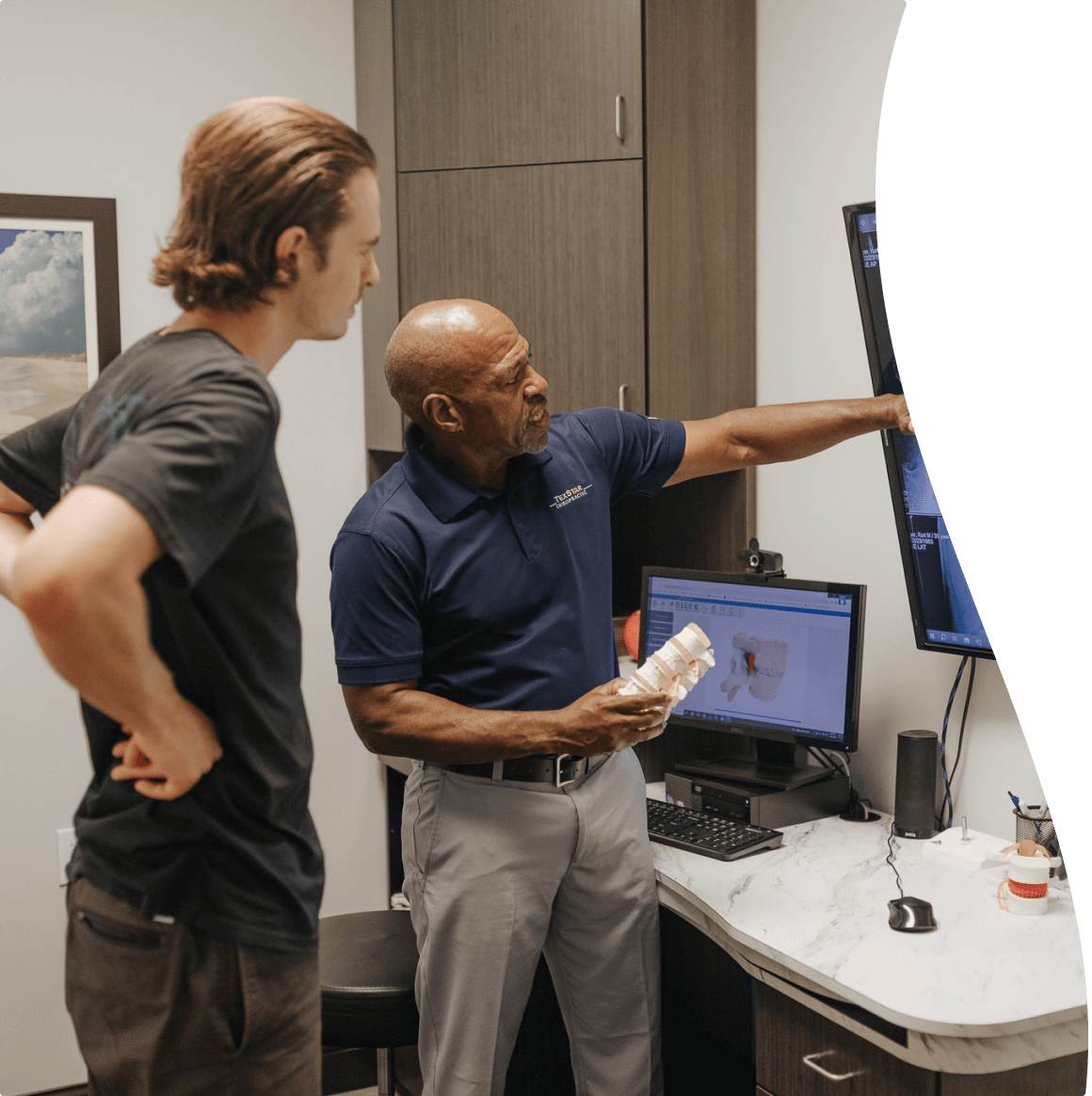 Let us get to the root of your pain
Those who suffer from spine and joint problems don't have it easy when it comes to healthcare. Most doctors offer prescription drugs to hide the pain, basic physical therapy, or surgery as a last resort.
At TexStar, we're not satisfied with cookie-cutter methods to mask your symptoms. We'll get to the root of your discomfort, and create a tailored solution that will improve your overall quality of life. With our highly trained staff, cutting edge technology and advanced treatments—you'll get fast relief with long-lasting results. Whatever your condition, schedule a consultation with our doctors to assess your pain and receive a customized solution.
---
Wherever your pain, we've got a solution.
Explore our treatments and solutions for each part of the body below.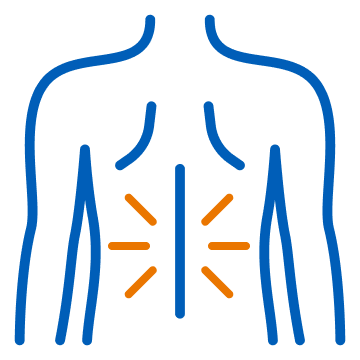 Back Pain
Lower back pain is one of the most common conditions we treat. Let the TexStar experts identify the source of pain, any underlying issues, and begin a plan of recovery.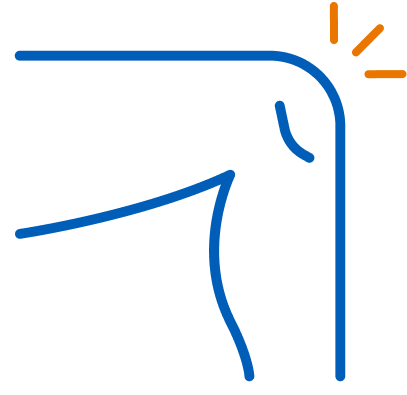 Knee Pain
Knee pain is a very common issue that can hold you back from everyday activities. Let the TexStar team help you get back on your feet with long-lasting recovery.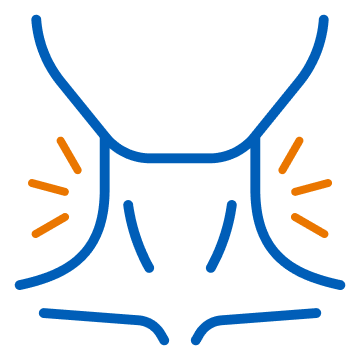 Neck Pain
Whether it's whiplash from a car accident or something deeper—TexStar has a solution. We'll locate the pain and develop a care program tailored to your needs.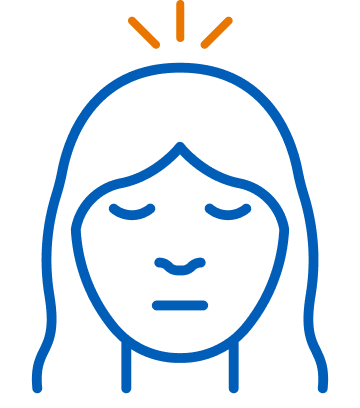 Headaches
Research shows that chiropractic treatment of the spine is an effective solution for tension headaches. Alleviate your chronic headaches with a personalized treatment plan.
Disc Injuries
Spinal discs can become damaged, causing pain and numbness in several areas of the body. TexStar has a non-surgical solution to get you back to normal in no time.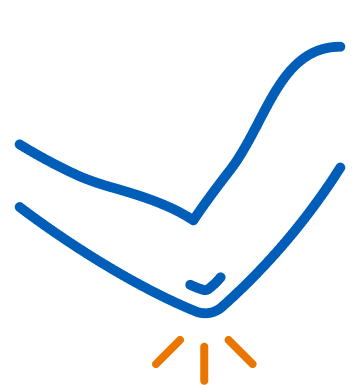 Pinched Nerves
We'll focus on removing the cause of your pinched nerve, which is usually the compression or irritation of the nerve root. We have several solutions to alleviate your pinched nerve pain.
Whiplash & Auto Injuries
We have several non-surgical solutions to help alleviate stress from whiplash or other auto-related injuries.
Reviews and Testimonials from our Clients
True stories from pain-free patients