TEXSTAR SOLUTIONS
Other Advanced Technologies
Whatever your pain point, TexStar has a solution.
We've researched the latest technology and most advanced treatments to offer you quality care and plenty of options. That means less chronic medication dependance, and fewer surgical interventions. Contact us today, and we'll do a thorough consultation to determine which solution works best for you.
---
Intersegmental Traction Therapy
If you suffer from neck pain, back pain, or arthritis—Intersegmental Traction Therapy is one of our many solutions at TexStar Chiropractic. Specifically, this therapy works to increase the range of motion between each of your vertebrae while simultaneously enhancing the body's ability to disperse key nutrients to the affected area. While lying on one of our specialized treatment tables, you will feel rollers manipulating your vertebrae, starting at your neck and ending at the end of the spine. You can expect this treatment to reduce pain and stiffness, increase range of motion, and increase joint function.
---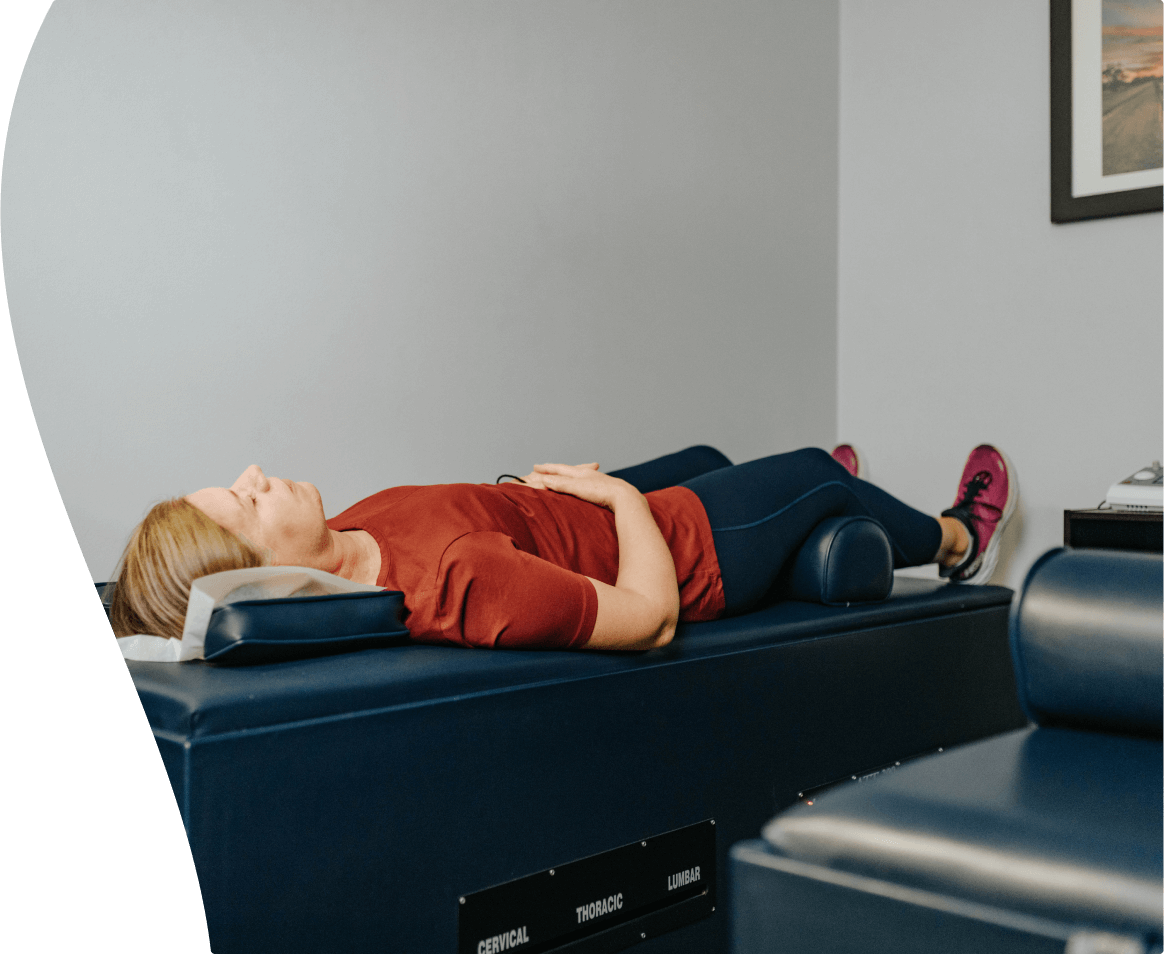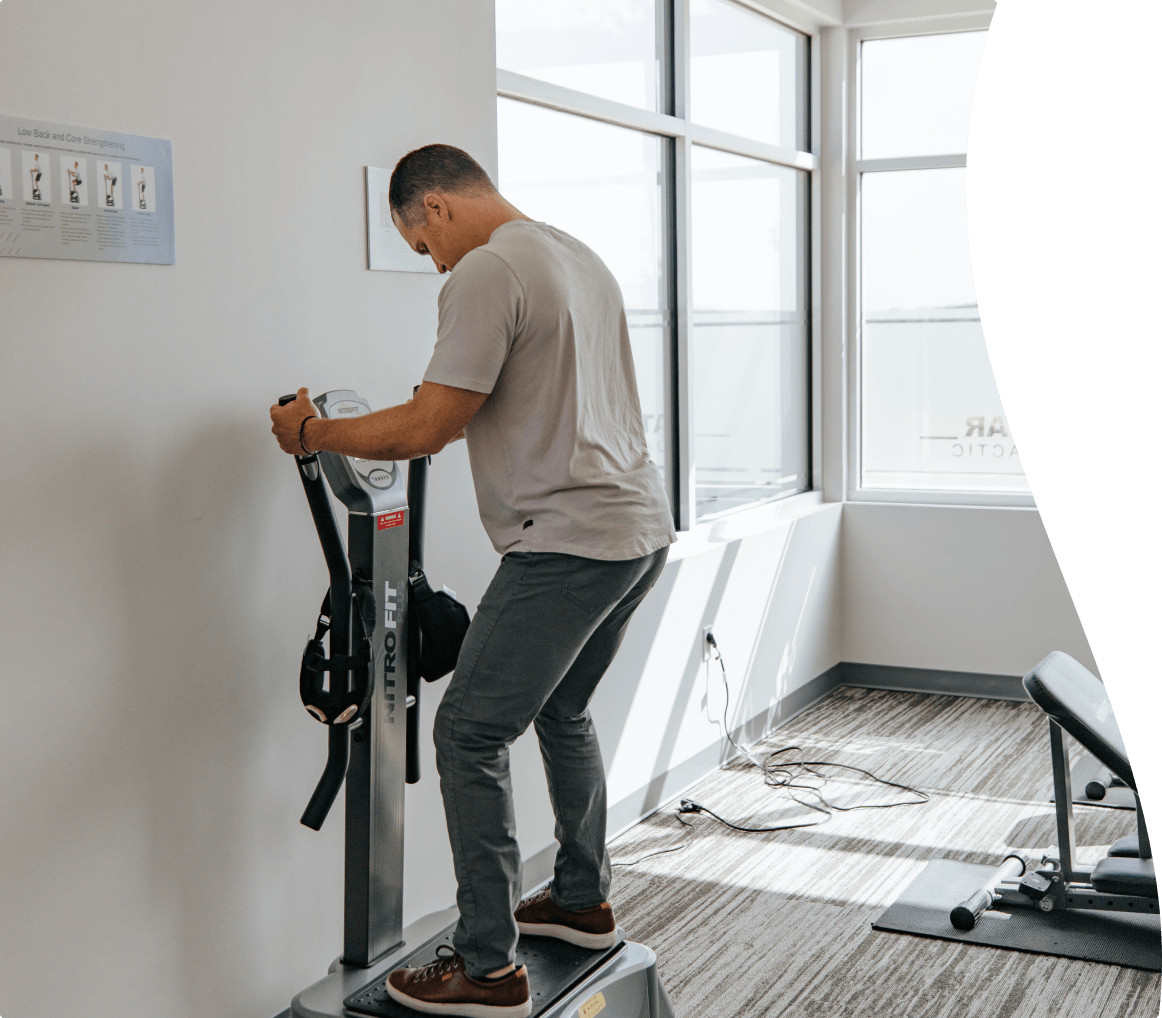 Whole Body Vibration Therapy
This treatment is effective for virtually any type of pain or misalignment in the body, especially chronic lower back pain. While standing on the WBV equipment and grabbing the handles, the machine will do all the work—manipulating frequencies of muscle contractions. Your body then responds to the vibration by stimulating muscle fibers, muscle cells, nerves and increasing blood oxygenation. This manipulation lessens stress on ligaments, joints and supportive tissues. This therapy is also used to correct and strengthen posture muscles and alignment. Overall, our TexStar patients have recovered faster from injuries and restored core strength as a result of Whole Body Vibration Therapy.
---
Digital X-Ray
On occasion, your condition may require the use of digital x-rays to support diagnosis. Our TexStar doctors are equipped and trained to employ digital x-rays as required to maximize the effectiveness of your treatment plan. While we don't always use x-rays, we may include them If we suspect that you may have:
Traumatic injuries with possible broken or dislocated bones
Infections 
Arthritis
Tumors or Cancer
Osteoporosis
If you are 65 years of age or older
---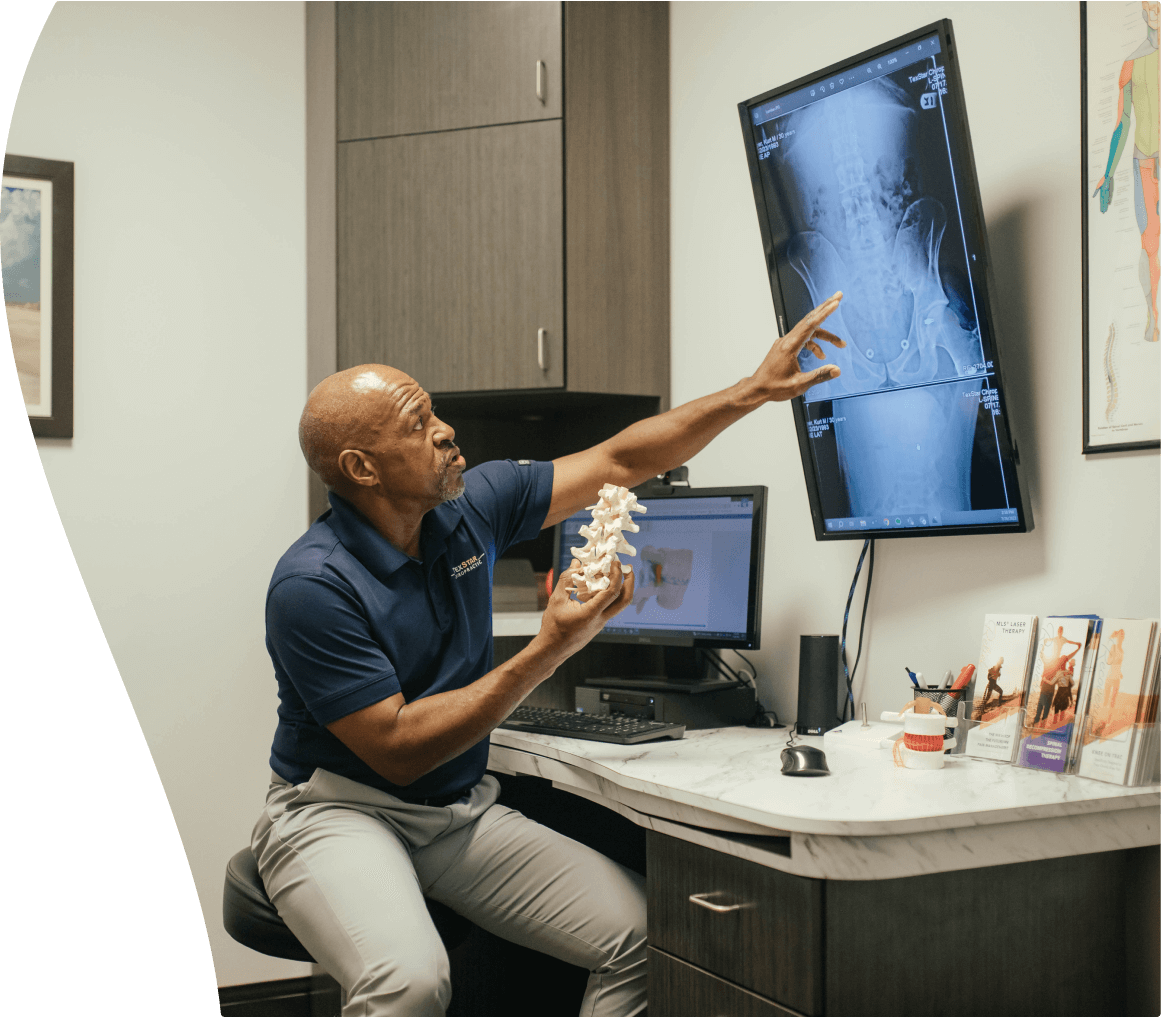 Reviews and Testimonials from our Clients
True stories from pain-free patients