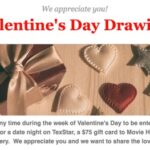 Patient Appreciation Week!
February 5, 2019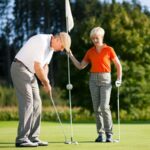 Chiropractic Care Improves Your Golf Game
February 24, 2019
Wow, what a story regarding Austinite "Sandy" who turned to TexStar Chiropractic to treat her debilitating lower back pain. In this short video, Sandy explains how her medical doctor could not deliver pain relief without strong medication. She describes how she reached her pain management goals in just 10 short days after her initial chiropractic treatment. Sandy describes the results attained via TexStar's Chiropractic treatment in a single word…."amazing!"
"Hi, I'm Sandy. I started coming here about a week and a half ago. When I started here I could barely walk without pain. I had swelling in my back. I went to my primary doctors and all they gave me was, "Hey go on a rest and here's some medication to relax your muscle". Then I came here and with the treatment they gave me four different appointments, I was able to see a huge difference from not able to walk, to being able to go on a hike. I went from not being able to bend over, to, "Hey, I can lift up this pen on the floor now." I was able to lift some weights, which is amazing in my opinion.
Results vary by patient, but Sandy's testimony about rapid pain relief via TexStar Chiropractic treatment is a common story coming out of here. Similar video testimonials are posted throughout our TexStar Chiropractic blog. Call us! We'd love to do the same for you!