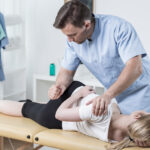 Arthritic Young Adults Increasingly Treated by Doctors of Chiropractics
July 10, 2019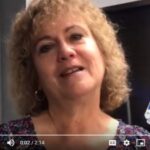 Neck and Shoulder Pain Treatment in Buda-Kyle, TX
September 6, 2019
We thought we'd share some of TexStar Chiropractic's success stories for those here in Buda and Kyle who seek non-surgical and drug-free relief from chronic and systemic pain. What a wonderful story is told below where a patient comes to Texstar Chiropractic Buda for relief of chronic back pain and as an aside, mentions to Dr. Henry that he was having a knee problem as well. He wasn't there for the knee pain, but he walked out with BOTH conditions addressed without the need for any form of surgery or opioid medication. Now that's what we call chiropractic success. We hope you enjoy the video!
I really didn't come in to address a knee problem I was here for other things but while I was here Dr. Henry talked about some new treatments that might help the arthritis pain in my knee. To be honest I said "sure okay let's try it" but I had almost zero expectation that it was going to work.
I understand the idea it makes sense for me to address the muscles that support a joint, but I've
been told for so long that arthritis pain was best addressed with pain management with activity reduction, with just learning to live with it. I didn't really like any of those options but I
had accepted them. So I just didn't think that anything else was going to work and so imagine to my surprise when I started seeing some results. I saw definitely a reduction in pain, my mobility
has increased on the tennis court particularly. I'm jogging again and so that was the real surprise.
I came in with no expectation that nothing would change, and not only did they change, but they changed dramatically.
This is one of countless examples of how our chiropractic care services in Buda and Kyle are changing lives. Give us a call!