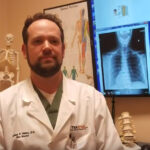 Habits: Making Them and Breaking Them
January 8, 2019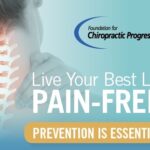 Live Your Best Life Pain-Free!
January 29, 2019
The big difference since I've started here at Austin's TexStar Chiropractic is that the pain is not only decreased, but it does not accelerate during the day like it used to. It got much worse, you see. By 3:00 o'clock, I was in a chair with ice on my foot and my hip.

I'm hiking again. Short hikes but I'm hiking. I'm going to the park, which is really fun because the pain doesn't happen as often nor with the intensity as before. I'm sleeping through the night. I used to wake throughout the night because of the pain, especially in my hip.

I could only wear tennis shoes, and I'm now wearing sensible shoes but I'm wearing nicer shoes. It's fun and I really appreciate everything they've
done here at TexStar. It's been an amazing experience. I had kind of given up. I don't want to take meds for arthritis. I just want to use a healthy approach and that's what we're doing here.

I really appreciate the work they've done with cold laser therapy. It has really made a difference. Thank you.
Sheryl, we celebrate your significant liberation from pain and a return to the lifestyle that you love. Your experience, your story, and our relationship is truly rewarding and genuinely appreciated. We hope others with similar pains and ailments call us and experience for themselves how chiropractic treatment can change your lives.