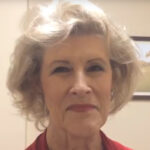 Dr. Henry – "He's A Miracle Worker"
January 30, 2018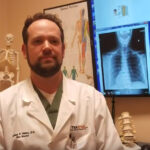 Dr. Henry Discusses AMA Endorsement of Spinal Manipulation
February 12, 2018
Hello, Austin community! Or should we say hoo-rahh to our female veterans?
Dr. Michael P. Henry, Dr. Bao Q. Tran and their team at Austin Texas' TexStar Chiropractic supports the troops. TexStar is not alone when discussing the health and wellbeing of our veterans, in particular female veterans. With Austin serving as home to a large number of military veterans, a recent article within the American Chiropractic Association caught our eye and we thought we'd share it with you.
American Chiropractic Association Article:
A new study finds that female veterans—one of the fastest growing populations receiving treatment through the Veterans Administration (VA) health care system—experience improvement in low back pain with a course of chiropractic care, according to the American Chiropractic Association (ACA).
Published in the Journal of Manipulative and Physiological Therapeutics, the study's authors note that musculoskeletal conditions such as back pain are the most common ailments among female veterans. They also report that female veterans on average access VA medical care more frequently than male veterans, have a higher outpatient cost per patient and have a higher rate of service-connected disability.
"Although further research is warranted," the study says, "chiropractic care may be of value in contributing to the pain management needs of this unique patient population."
Chiropractic services are one of the conservative (non-drug) treatment options for pain offered in the VA. They are available at half of the major VA medical facilities in the United States.
Efforts to expand chiropractic services to veterans recently gained new momentum in Congress. Rep. Julia Brownley (D-CA), ranking member of the Veterans Subcommittee on Health, and Rep. Lucille Roybal-Allard (D-CA), have joined forces to broaden the range of services and care options available to veterans by supporting the Chiropractic Care Available to All Veterans Act (H.R. 103). The bill—supported by several major veterans groups—would require chiropractic services to be offered at all U.S. Department of Veterans Affairs medical centers and codify chiropractic care as a standard benefit for veterans using VA health care. There is a bipartisan companion bill in the Senate (S. 609).
Chiropractors focus on disorders of the musculoskeletal system, most often treating complaints such as back pain, neck pain, pain in the joints of the arms or legs and headaches. Widely known for their expertise in spinal manipulation, chiropractors are also trained to recommend therapeutic and rehabilitative exercises, and to provide dietary and lifestyle counseling.
Call Or Contact TexStar Chiropractic
Please call to discuss any of the findings discussed above or to schedule your initial consult with Dr. Michael P. Henry or Dr. Bao Q. Tran and the caring staff here at TexStar Chiropractic in Austin, Texas. We also invite you to visit our patient reviews page where you can read and/or watch patient video testimonials about how our chiropractic care services served not only to eliminate neck and back pain but also to deliver an overall higher-level quality of life!
If you are an Austin area veteran seeking chiropractic care, we stand ready to answer any/all of your questions. Although (and for inexplicable reasons) you can't use Veteran's Administration benefits for chiropractic care, Austin-area veterans certainly can use secondary insurance and/or flexible savings account (FSA) dollars to secure chiropractic care. Now onto the ACA's findings.