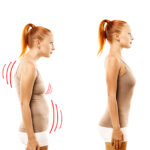 Balance and Posture Training in Buda, TX
July 30, 2020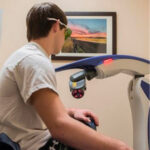 Heal it with a Laser?
August 23, 2020
Hello Buda and Kyle golfers! Did you know that chiropractic care is not just useful for helping you get back on the golf course after an injury? It's also
a great way to improve your swing and help prevent golf injuries from ever occurring.
What you also may not know is that several of our caring team members here at Buda's TexStar Chiropractic are golf enthusiasts and know golf-related aches, pains, and injuries inside out. Dr. Henry has even done continuing education training with Dr. Troy
Van Biezen, DC who was a staff chiropractor for the PGA sports medicine team for 9 years before becoming the personal sports chiropractor for some
of the biggest names in golf including Jordan Spieth, Rickie Fowler and Zach Johnson.
So not only can we help you get back out on the course if your injured, we can also help you to never miss a day out on the links.
Dr. Henry filmed a quick video to provide you some details of exactly how we can do this.
And don't worry tennis players, we didn't forget about you. We have a video coming out soon made by our very own TexStar tennis pro on how we can help
you step up your game and keep that "tennis elbow" under control.
The most important takeaway is that no matter what your game is, chances are chiropractic care can help keep you in the game. If you happen to be on injured
reserve list, we'll work hard to get you back in the game faster and with less pain. Let's get started. Call Buda's TexStar Chiropractic today!