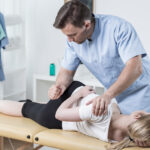 Study: Reduction of Crohn's Symptoms after Chiropractic Manipulation
July 18, 2017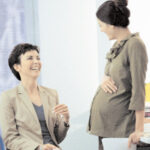 Chiropractic Advice For Moms-to-Be
October 10, 2017
Your friends here at Austin's TexStar Chiropractic are happy to inform that we've "checked all the boxes" that the American Chiropractic Association (ACA) recommends for you to choose your doctor of choice. Here are the ACA guidelines recommended for qualifying your chiropractic care team:
When Choosing a Doctor of Chiropractic, be sure the chiropractor has attended an accredited chiropractic college.
Dr. Henry earned his Doctorate of Chiropractic from the highly respected Parker University (Dallas, Texas)
Dr. Henry's graduated from the University of Texas with his Bachelor Degree in Kinesiology (Minor in Psychology)
Make sure the chiropractor is licensed to practice in your state. After graduating from an accredited chiropractic college, doctors of chiropractic must pass rigorous state and national board exams before they can practice.
Dr. Henry is not only licensed in the state of Texas but was elected (and still holds) his seat on the Texas State Chiropractic Association's Board of Director
Dr. Henry is a leader among his peers and one selflessly dedicated to both his patients and his profession. Learn more about Dr. Henry here!
Talk to the doctor. The chiropractor should be willing to answer your questions and should talk freely with you about your concerns and course of treatment.
We take great pride in availing ourselves to our patients at all times to promote strong spinal health.
We avail ourselves (and invite you to contact us) to discuss how chiropractic care can (and will) change your quality of life!