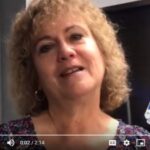 Neck and Shoulder Pain Treatment in Buda-Kyle, TX
September 6, 2019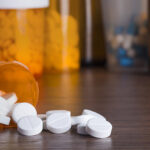 September is Drug-Free Pain Management Awareness Month
September 17, 2019
Hi, my name is Debbie and 12 weeks ago, I woke up one morning with excruciating pain going through my shoulder through the outside of my right arm and my index finger was totally dead. So I saw my primary care doctor who referred me over here to TexStar, and I immediately showed up. They got me in the next day, and they immediately when I described my pain knew what disc we were talking about in my neck, confirmed it with x-rays, and the next day they had already come up with a plan for three phases of treatment for me.
The first phase was to give me some relief because it was horrible–the most horrible experience I've ever had. I had never been to a chiropractor before so the goal was to avoid having surgery on my neck. So, during phase one it was a little difficult and sometimes we had to even pack my arm in ice so I could get through the pain, but I got through it.
That was 4 weeks and so by the time we got into Phase 2, it was more fun because I was feeling better. So, I had little pet names for all the different machines that they had. I'm supposed to keep this PG, so I don't know if I should say what this machine actually did but it was really good at shaking your butt. But anyway head smashing was still my favorite. We got through that…I had a lot of fun with Ryan. He was a blast. He would play the right music for me so that I could get into it. And, I got through that. That was 6 weeks' worth of that.
Now, I'm into Phase 3 and it's basically very simple. I just get adjusted I get to roll on the wonderful massage table they have here. But one thing that really has impressed me is the staff here has been very, very nice to me. They actually…you really believe that they care about you and they're really intent on relieving my pain. It was really strange because you could even text them. I even sent them a picture from my vacation. You know, they would send me text messages and one day when I really felt good, I sent Ryan a text message: "Ryan I feel really good today!" You know and he was so excited to hear that. So, I mean, I really felt like these people cared about me and now that we're in Phase 3, I'm back to feeling fabulous.