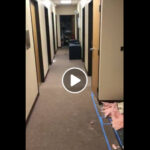 Sneak Preview of TexStar Chiropractic Clinic Remodeling
February 19, 2018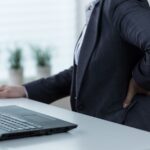 Lower Back Pain at the Office? Austin's TexStar Chiropractic Can Help
March 5, 2018
When I first start coming in TexStar, I was having really bad pain in my upper back on the right side. It hurt to breathe, it hurt to cough and do any kind of daily movements. After my initial consultation, they went over my xray's with me and some of my posture photos and showed me exactly what the root of the problem was and what they were going to do to help me correct that. After 2 weeks, I didn't have any pain anymore and I've felt really great ever since. So, I totally recommend this place and trust the staff. They know what they're doing.
Moira is now pain free from back pain. Learn more about the
chiropractic services
we offer here in Austin Texas. Give us a
call
.