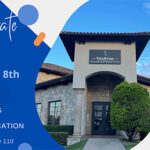 TexStar Chiropractic Bee Cave Ribbon Cutting & Open House
August 31, 2022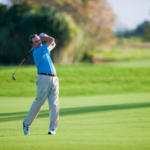 Injury Prevention Month
September 9, 2022
TexStar Chiropractic's Bee Cave Ribbon Cutting & Open House:
Thursday, Sept 8, 4:00 to 6:00 PM
Please join us for a Ribbon Cutting and Open House to celebrate the newest TexStar Chiropractic location in Bee Cave, led by Clinic Director Dr. Bao Q. Tran.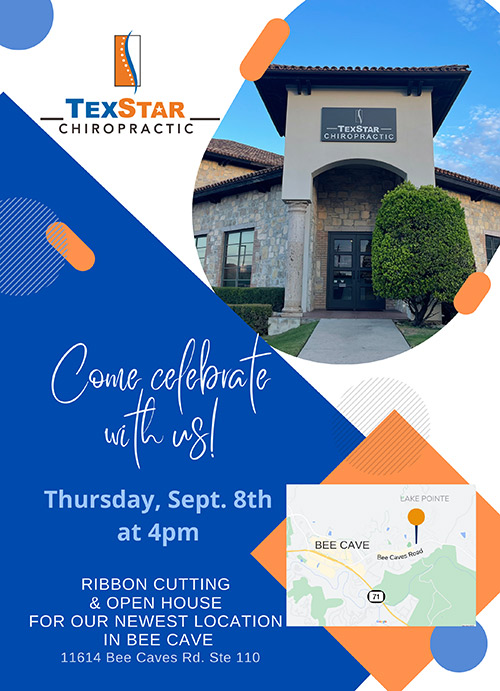 Come see what makes TexStar Chiropractic | Bee Cave different.
This is a great opportunity to see our beautiful new space and explore some of our unique services like Spinal Decompression, Cryotherapy, Cold Laser Therapy, and Advanced Rehab.
Thursday, September 8th
4pm-6pm
11614 Bee Caves Road, Ste 110
Bee Cave, TX