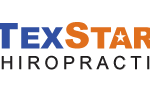 Chiropractic Treatment of Spinal Stenosis
April 4, 2017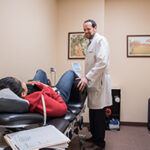 Chiropractic Manipulation 101
April 17, 2017
Spinal braces are sometimes used in conjunction with chiropractic spinal decompression (and other treatment options such as cold laser therapy treatment) to treat chronic neck and spinal pain. Spinal braces limit motion, stabilize weak or injured spinal structures, and can prevent the progression of spinal deformity.
We've previously discussed how we use this blog to help educate both our current patients and the general public as well in our dedicated commitment to increasing the quality of life for both those who walk through our doors AND those who might never walk through our doors. We have discussed our relationships with doctors and other spinal care colleagues. Today we add the professional "Orthotist" to that list. The orthotist specializes in fitting and constructing custom spinal braces for back and neck pain sufferers.
Below are spinal conditions that are commonly treated with bracing. This list is not inclusive of every spinal condition treated with spinal bracing.
Kyphosis
Muscle strain or sprain
Osteoporosis
Scoliosis
Spinal cord injury
Spinal fractures
Spinal tumors
Spondylolisthesis
Whiplash
All of the above are complicated subjects and we gladly educate our patients on these (and other) subjects as the specific case arises. Today's discussion on spinal braces is simply yet another reminder to those of you who think there is no end in sight to your back and neck pain. There is an end to your pain and it likely comes first in the form of professional chiropractic care in Austin and potentially when combined with other specialists such as the orthotist.
We are making a difference for those suffering back pain in Austin Texas and the surrounding areas. We commit ourselves to both treatment AND prevention. It is our commitment to back and neck pain prevention, that, in part, separates us from all other chiropractic service providers.