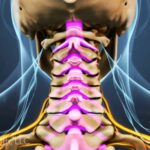 Stiff Necks and Your Spine
March 27, 2017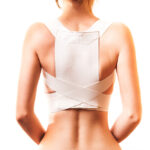 Back Pain and Spinal Bracing
April 10, 2017
Once again, one thing that sets us apart from most chiropractic treatment practices is the TexStar difference, which includes a team philosophy. We team with a host of spine and neck professionals to deliver the most comprehensive, effective, and affordable path to relieving you of pain. Our continuing investment and commitment to produce educational blog posts is but one example of our genuine concern and hope that you all quickly achieve pain free living. Today we once again share the insights of our friends at Spine Health regarding the subject of Spinal Stenosis.
Spinal stenosis occurs when the spinal cord in the neck (cervical spine) or the spinal nerve roots in the lower back (lumbar spine) are compressed. Symptoms of lumbar stenosis often include leg pain (sciatica) and leg tingling, weakness, or numbness. Arm pain is a typical symptom of cervical spinal stenosis. For cervical spinal stenosis with myelopathy, difficulty with coordination often occurs.
Stenosis treatment often involves non-surgical options that include chiropractic treatment, chiropractor-defined targeted exercise, anti-inflammatory medications, epidural injections, and activity modification) or back surgery.
Your trusted chiropractor offers several options for conservative (meaning non-invasive) treatments for lumbar stenosis. We treat lumbar stenosis via a combination of the following:
Activity modification. Patients are usually more comfortable when flexed forward. For example, many patients can ease leg pain and discomfort when walking by leaning forward on a cane, walker or shopping cart. We will show you how to modify both your sitting and mobile posturing to resolve you pain associated with spinal stenosis.
Exercise. We will define and teaching simple (but very effective exercises) that are proven to relieve pain associated with lumbar spinal stenosis. A targeted program of spinal stenosis exercises can prevent further debilitation arising from inactivity. Modifications to exercises can be made to ensure patient comfort. For example, stationary biking can be a beneficial treatment option because patients are sitting and positioned in a flexed-forward position while exercising.
Spinal stenosis is but one of many forms of back pain that we see and treat here in Austin Texas. We invite you to call and discuss anything related to you neck and spine health. TexStar