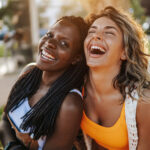 3 Easy Hacks to be Healthier than Your Friends
January 10, 2023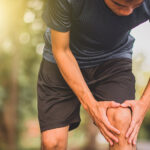 Three Misconceptions About Knee Pain
January 17, 2023
Are you looking for something fun to do this weekend? Maybe you have a new goal to be healthier or more active in 2023?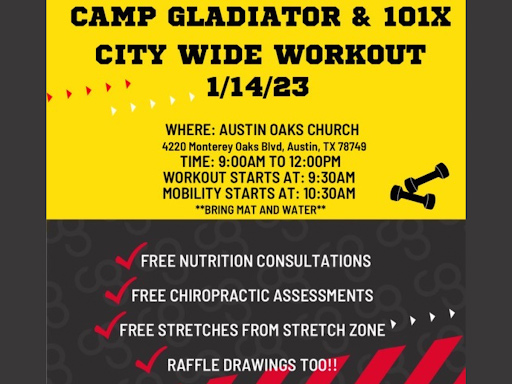 TexStar Chiropractic has teamed up with Autin's Camp Gladiator and 101X for this weekend's City Wide Workout.
This is a FREE workout and mobility class with Camp Gladiator trainers for ALL levels. Dr. Ryan Woods from TexStar Chiropractic's Buda location and Dr. Claudia Zavala from TexStar Chiropractic's Belterra location will be there. We want to help you be pain free in 2023!
In addition to free posture screenings from your TexStar docs and your very own "Ask the Doc" opportunity, there will be nutritional consultations, food trucks and vendors to round out your workout experience.
The event is at Austin Oaks Church (4220 Monterey Oaks Blvd, Austin, TX 78749) from 9:00AM-12:00PM. The workout starts at 9:30AM and the mobility class starts at 10:30. Come for one or both! Remember your MAT, WATER, and FRIEND!
So, if you're looking for something fun and active to do this weekend, come out and join us.