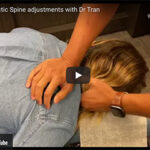 Chiropractic Adjustment Techniques for Upper and Lower Back Pain
September 24, 2020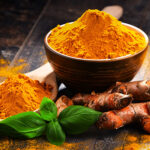 Turmeric, It's not just for cooking anymore
October 26, 2020
Our team here at Buda's TexStar Chiropractic is back for the third of our four-part video series on the subject of "chiropractic adjustments". Last week we brought you Dr. Tran's video focused on chiropractic adjustment for upper and lower back pain. Today, Dr. Woods discusses and demonstrates several chiropractic adjusting techniques that we use in treating disfunction of the foot and ankle.
We have been seeing a lot of patients recently complaining of foot pain. One of the most common causes of this is plantar fasciitis which is inflammation of the fascia or connective tissue along the bottom of the foot. Tight calf and bad foot biomechanics is a leading cause of this. One way we treat this is by restoring normal motion to the joints of the feet. Dr. Woods demonstrates in this video one of the ways that we accomplish this. Using this technique to mobilize the foot joints, combined with treatments like cold laser therapy to treat the inflammation, and rehab to stretch the calves we get great results with foot pain! Dr. Woods explains how in the video below.
The best part is that most of our foot pain patients experience some level of immediate relief from their very first treatment.
Remember that joint manipulation by untrained individual can cause injury, please do not try this at home.
If you or someone you know has been dealing with foot pain and other treatment options have not helped them call us at Buda's TexStar Chiropractic and see the difference our complete approach to care can make.