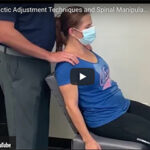 Chiropractic Adjustments Defined, Discussed, and Demonstrated
September 23, 2020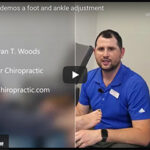 Chiropractic Adjusting Techniques for Treating Foot and Ankle Pain
October 7, 2020
Warm greetings to you all once again from Buda's TexStar Chiropractic. This is the second of a four-part video series that we are producing on the larger subject of "chiropractic adjustments". Last week we brought you Dr. Henry's blog and video focused on chiropractic adjustment for neck pain. Today, Dr. Tran discusses and demonstrates several chiropractic adjusting techniques that we use in treating lower back pain. As you watch the video, you will notice some differences and some similarities to the cervical (or neck) adjusting video. All these techniques are designed to reduce joint restriction and begin to restore normal function. With spinal manipulation there is usually some immediate improvement in both pain and function, but the really impressive changes occur over time when you start to string together these small changes over several treatments. We also incorporate core strengthening into our treatment approach which will allow these structural changes to become more permanent.
Remember that the chiropractic adjustment techniques shown in the video were specific to this patient's condition. We reemphasize that while statistically chiropractic care is one of the safest treatment options available for joint and spine pain, if done improperly, or without first screening for certain rare but serious conditions, at-home spinal manipulation by untrained individuals can be dangerous.
DO NOT TRY THIS AT HOME.
If you are ready to start seeing improvement in your ability to function as soon as your very first visit, contact Buda's TexStar Chiropractic!