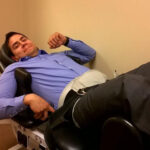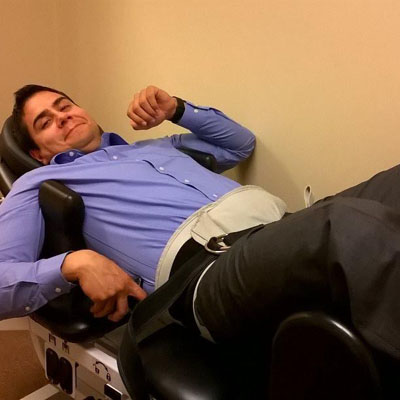 Give Yourself (or Loved One) the Gift of Spinal Decompression Pain Relief – Austin, TX
December 13, 2016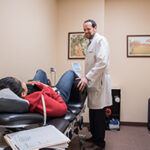 Treating Recurring Back Pain with Spinal Decompression Therapy – Austin, TX
January 4, 2017
Pain serves an important function in our lives. When
you suffer an acute injury, pain warns you to stop the
activity that is causing the injury and tells you to take
care of the affected body part.
Chronic pain, on the other hand, persists for weeks,
months, or even years. Some people, often older
adults, suffer from chronic pain without any definable
past injury or signs of body damage. The medical community is increasingly referring their patients with common chronicpain to their local chiropractor (TexStar Chiropractic for those of you in Austin, Texas)  for treatment. The most common medical doctor referrals to chiropractors include (but is not limited to) those suffering headaches, lower back pain, and
arthritis.
What is the treatment for chronic pain
and depression?
The first step in coping with chronic pain is to determine
its cause. Addressing the problem
will help the pain subside. In other cases, especially
when the pain is chronic, you should try to keep the
chronic pain from being the entire focus of your life.
Stay active

and do not avoid activities that
cause pain simply because they cause pain.
The amount and type of activity should be
directed by your doctor, so that activities that
might actually cause more harm are avoided.
•
Relaxation training, hypnosis, biofeedback, and
guided imagery, can help you cope with chronic
pain. Cognitive therapy can also help
patients recognize destructive patterns of emotion
and behavior and help them modify or
replace such behaviors and thoughts with more
reasonable or supportive ones.
•
Distraction (redirecting your attention away
from chronic pain), imagery (going to your
"happy place"), and dissociation (detaching
yourself from the chronic pain) can be useful.
•

Involving your family

with your recovery may be
quite helpful, according to recent scientific evidence.
Feel free to discuss these or other techniques with Dr. Henry and his staff here at TexStar Chiropractic.