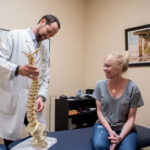 Back Pain Prevention – Austin, TX
January 16, 2017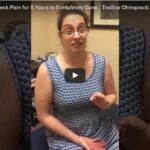 Five Years of Chronic Neck Pain — GONE in 120 Minutes
January 30, 2017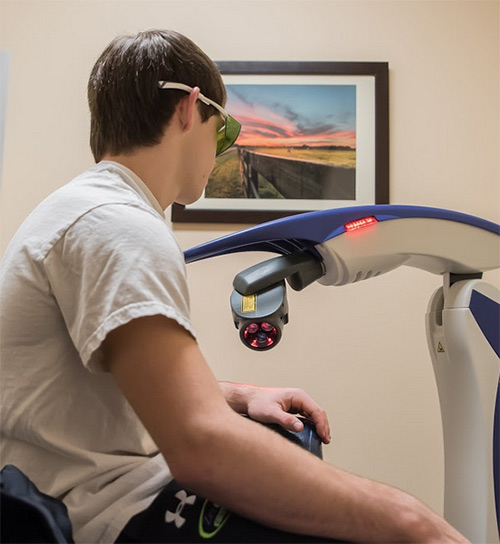 Can you imagine a more non-invasive and painless pain treatment than simple directed light energy? Not likely because light energy is the most non-invasive treatment option available. We call it "cold laser therapy" and it is among the most safe and affordable back pain treatment options available today. Today's blog post is designed to educate you more on this truly amazing and effective strategy and to invite you to personally discuss back pain treatment options with the chiropractic professionals here at Austin's TexStar Chiropractic.
What is Cold Laser Therapy?
Cold laser therapy reduces inflammation, swelling, and pain via the use of infrared light. Infrared light effects the human body at the cellular level. Unlike medications (cortisone and other anti-inflammatory meds) infrared light stimulates your own body's cells to naturally take action to reduce inflammation, swelling, and pain. Within our circle this is referred to regenerative medicine.
Is This New and Unproven Technology?
Not at all. This treatment has been used for decades.
How effective is Cold Laser Therapy?
Very. More than 50% of our patients advise measurable pain relief after the first treatment. About 90% of our patients report positive effects from systematic treatment.
How long will the pain relief last?
Varies from patient to patient. You must realize the multiple sources of inflammation and back pain and different causes react differently to the light. The long-term effectiveness of the treatment is ultimately up to you and your body. Realize that the goal of cold laser therapy is to reduce pain sourced by inflammation and swelling. Whereas we're confident we can do that, how you treat you back in the post-treatment environment has much to say about the return to pre-condition pain.
Are there any side effects from Cold Laser Therapy?
There are a few very specific contraindications to cold laser therapy that you will be screened for. If the doctor determines that you are a good candidate there should be absolutely no negative side effects. With that said, we will highly encourage you to follow the treatment dosage and frequency recommendations that your provider recommends in order for you to achieve optimal results.
Tell me about the Doctor who will treat me with Cold Laser Therapy.
Meet Dr. Michael P. Henry, DC. He was born and raised in Austin and was named the 2014 Texas Young Chiropractor of the Year by the Texas Chiropractic Association! He was also appointed to the state chiropractic regulatory board by the Governor of Texas in 2016.
For more information regarding cold laser therapy please refer to our dedicated web page on the subject or contact us anytime!