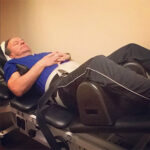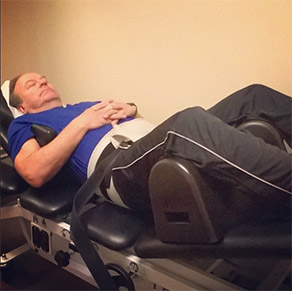 Non-Surgical Spinal Decompression Treats Neuro-Musculoskeletal Conditions Safely, Effectively, and Conservatively – Austin, TX
August 2, 2016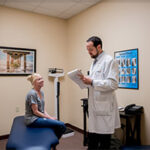 Help Students Avoid Back-to-School Pain – Austin, TX
August 15, 2016
Cold laser therapy in Austin, TX has grown increasingly popular because of the many different benefits it offers to patients undergoing treatment. This non-surgical treatment uses low-level lasers that are typically small so they are easy to handle.
The lasers emit low levels of lights in specific wavelengths. The lights are absorbed by the mitochondria which are the cell's energy-producing organelles. As a result, there is an increase in cellular energy production which ultimately helps heal the surrounding damaged tissues safely, effectively stimulating them so that their healing process is significantly enhanced. This process then provides the patient relief from pain, inflammation, and other debilitating conditions.
The light energy from low-level laser therapy can enter the damaged cells stimulating inter-cellular activity. Because the light reaches the cellular level, various benefits of cold laser therapy exist. Once the cells recover, the healing process is complete. In addition to faster pain reduction and more timely healing of damaged cells, cold laser therapy also has a strong anti-inflammatory effect, rapid resolution of swelling, and improves local blood circulation.
There are many conditions that respond well to cold laser therapy. These conditions include but are not limited to soft tissue injury, sore muscles, torn ligaments, degenerative joints, nerve pain, musculoskeletal issues, as well as pre- and post-surgical treatment.
To find out more about the benefits of cold laser therapy, contact TexStar Chiropractic.