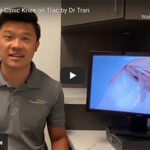 Introducing our "Knee-on-Trac" Treatment for Chronic Knee Pain
July 13, 2020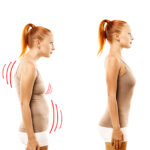 Balance and Posture Training in Austin, TX
July 30, 2020
Hello again from your caring team here at Buda's TexStar Chiropractic. We're back with
you today with our chiropractic technician, Ryan, to demonstrate "cryotherapy" treatment for a patient's knee pain. This is a non-surgical, non-drug,
and injection-free treatment using focused application of cold gas designed to reduce inflammation and pain in targeted areas of the body.
This treatment is designed for all age groups. We've delivered noticeable pain relief in as little as two sessions and we are confident we can address
your knee pain as well. In fact we operate a knee pain specialty clinic within our Austin Chiropractic clinic, called "The Austin Knee Clinic".
We invite you to learn more about our knee pain services there, and when you're ready to discover real pain relief, contact us!