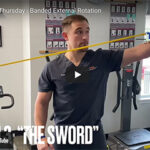 Therapy Thursday: Banded External Rotation
October 21, 2021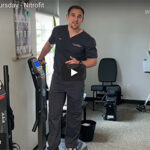 Therapy Thursday: The NITROFIT
October 28, 2021
Excerpt from a blog post or article on disc injuries or low back pain
TexStar Chiropractic is a family practice in Southwest Austin, established in 2011. We pride ourselves on providing high quality, patient focused, and results driven health care for all of your musculo-skeletal needs.
At TexStar Chiropractic, you can enjoy our updated and comfortable facilities while receiving high level care from experienced providers. We will show you a natural way to better health without resorting to the use of expensive prescription medications or invasive surgical procedures. We are convinced that after one visit to our office you will see what sets us apart.
We provide a whole host of solutions to help you not only get over your current condition, but also feel better, look better, and do more than you have in years. Doctors of chiropractic treat a wide range of issues including neck pain, back pain, numbness, sciatica, sports and repetitive motion injuries, and much more. Dr. Henry is an active member of the American Chiropractic Association and on the Board of the Texas Chiropractic Association, which keeps him informed and up to date on the latest changes in health care. He has helped many in the Southwest Austin area enjoy a pain free, and healthy life style that they had thought was out of reach.
In addition to treating any symptoms you may have, we will educate you about the importance of a healthy lifestyle, including exercise, diet, and nutrition. We are interested in your long-term health and wellness, not just a quick fix to mask back pain or neck pain. We want to be part of your Austin health and wellness team. Come see what sets us apart.