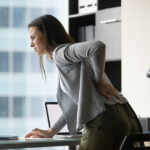 Disc Injuries
October 26, 2021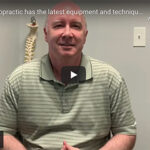 Car Accident Victim Back to Playing Golf
November 1, 2021
Welcome to the fourth edition of Buda and Kyle's TexStar Chiropractic's "Therapy Thursday" instructional video series. In case you missed the previous editions, here's your quick links to them:
Spot Cryotherapy
MLS Cold Laser
Banded External Rotation
In today's Therapy Thursday, we demonstrate one of our Rehabilitation Therapies: The "NITROFIT". The NITROFIT is a whole-body vibration therapy that uses a vibration plate to challenge the stabilizing muscles when holding different postures. The goal of this therapy is "symmetrical stabilization."
Symmetrical Stabilization is where the minor, stabilizer muscles on both sides of the spine, knees, and ankles are stabilizing with equal strength, simultaneously. When this goal is achieved, major muscles do not need to take over and we have fewer movement compensations, which leads to a decreased risk of injury and/or pain. Enjoy the video below demonstrating NITROFIT therapy in action!
The NITROFIT plays a major role in most of our patients' rehab phases here at TexStar, and almost everyone who goes through our program sees major improvements in their strength and stability.
If you'd like to learn more about whole body vibration therapy or want to learn more about our comprehensive chiropractic care services, contact us anytime!