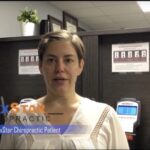 Fun at the Chiropractor? Laura Says It's a TexStar Added Bonus
May 7, 2018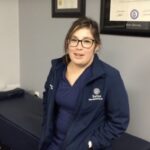 Car Accident Victim "Bri" Describes TexStar's Role in Relieving Her Accident-Related Pain
June 13, 2018
In this video, Dr. Tran discusses pediatric chiropractic care where issues with the pediatric spine can deliver debilitating pain to the child and if left untreated can have life-long consequences. Here's Dr. Tran:
Hi Dr. Tran here at Austin's TexStar Chiropractic Clinic. I'm here to answer a question about why a child may need chiropractic care.
Take a minute to think about the strain a baby goes through during childbirth or the falls that children take throughout their development that can put a strain on their spine. This can cause damage to the nerves that exit the spine because the nervous system controls all the organs of our body.
These issues can result in problems such as chronic ear infections, digestive issues, or even disrupt your child from sleeping through the night. Often times, these undetected spinal issues can develop into chronic neck pain or back pain as an adult.
Chiropractic care is completely safe and a natural alternative for addressing these symptoms at the root cause. So bring your child into our office to get their spine examined by one of our doctors at Austin's TexStar Chiropractic.