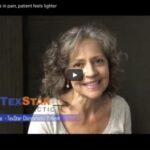 Adette's Debilitating 15-Year Shoulder Pain is History!
April 30, 2018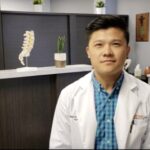 Dr. Tran Discusses TexStar's Pediatric Chiropractic Care
May 21, 2018
In this video, we hear the testimony of "Laura" who suffered horrible shoulder pain and a pinched nerve in her back. She describes how in just four short months she has returned to a virtual pain-free life. Her last comment is very interesting in that she comments about how her experience at TexStar is "simply a whole lot of fun". Wow, all of us here are heart warmed by that comment. Here's Laura's testimony:
So when I first came to Austin's TexStar Chiropractic Clinic I was feeling pretty awful. I could barely move my left shoulder and I had a pinched nerve in my lower back from an event and condition that is years old.
So I began treatment about four months ago. Now I am back to doing everything that I was doing before! I am pretty much pain free which I never thought possible. I must mention to you that coming here to TexStar is simply a whole lot of fun.