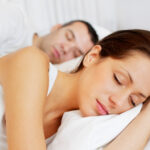 Chiropractic Care To End Pain and Potentially Deadly Sleep Deprivation
June 5, 2019
Diane's Knee, Lower Back, and Neck Pain – GONE!
June 13, 2019
Listen to Erin tell her story below about once having knee pain that hampered walking and bending her knee. The keyword there is "once" as Erin's knee pain is now gone after enjoying highly successful chiropractic knee pain treatment services at our Texstar Chiropractic Austin location. Erin, it is indeed our privilege to team with you to return you to the pain-free life that you so deserve.
A bit of background for you here about how Erin took active control of her knee pain management. Like most people suffering chronic and systemic knee pain, Erin turned to us here at TexStar Chiropractic desperate to get control of the pain that prohibited her once happy and healthy physical life style. We shared with her the details of the various chiropractic services that we provide in Austin, Kyle, and Buda, TX. Of course we discussed in detail the chiropractic knee pain treatment services that has restored quality of life to countless TexStar Chiropractic patients. Listen to Erin discuss the results of the treatment.
"I came in with some weird feeling pain in my knee with some kind of soft tissue damage from I don't even know what. And I was having trouble bending it, having trouble walking any kind of serious distance. Through a series of treatments manipulations it is all better. I haven't had any pain throughout the treatment and so it's feeling a lot better".
Erin, we appreciate your kind feedback. More importantly, we celebrate your return to painlessly doing the things that you love. Additionally, we are proud to soon offer you and the fine people of Kyle and Buda with the ability to receive a full suite of chiropractic services at our soon-to-open TexStar Chiropractic clinic in Buda.