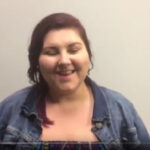 Erin's Knee Pain Is History! Bravo Erin!
June 7, 2019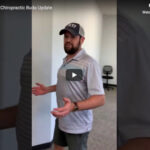 TexStar Chiropractic Buda Update – 17 June 2019
June 18, 2019
Our patient, Diane, describes a very real "change in my body" while after receiving multiple chiropractic care services here at TexStar Chiropractic (Austin, TX). Her initial interest in TexStar Chiropractic was to learn about chiropractic treatment for severe knee pain. We're proud to inform that her knee pain is now fully addressed. She can't tell the difference between her treated knee and her other fully healthy knee. Soon her attention turned to the systemic pain she had in her lower back. In her video, she acknowledges the success of the chiropractic treatment we delivered to address lower back pain. She also celebrates the success of her chiropractic treatment for neck pain. What a joy we have in our relationship with Diane as together we celebrate the return to a quality-of-life that she once did not think possible.
"Hi My name is Diane and I have been coming to the clinic here since about August. I have really noticed a changed in my body I was having knee problems. My knee felt like it was something really bad was wrong with it. It was very stiff and now my knee is very limber and I can't even tell the difference between the two knees/ I really feel that my knee has straighten out. My lower back is doing great, the pain is gone in my neck as well. So, I really feel that I have benefited from going through this process. I enjoy coming to the office. Everyone is very friendly, very helpful, and really take their time. It's a really great place to come. I highly recommend anyone who's having issues with joint pain, knee pain, neck pain, back pain or anything. Come in and see Dr. Henry and Dr. Tran and be assessed by them to see if there's something better that can be done for you, because there is. Great things can be done".
Diane, we celebrate your success and commitment to living a pain-free life. We are also proud to announce the July opening of TexStar Chiropractic Buda which will offer you and the fine people of Kyle and Buda more flexibility and convenience in securing your chiropractic treatment.