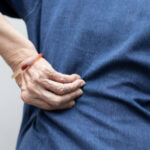 Do I Have a Spinal Disc Injury?
September 14, 2022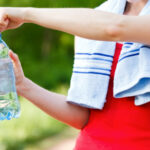 Importance of Electrolytes and Carbs When Exercising
September 23, 2022
Hello fans of Austin and central Texas' TexStar Chiropractic. As a continuation of Injury Prevention Month here at all four TexStar clinics (TexStar Chiropractic Austin, TexStar Chiropractic Bee Cave, TexStar Chiropractic Buda, and TexStar Chiropractic Dripping Springs), we want to share some basic tips on how to safely lift objects, particularly from the floor. Kyle Dean, TexStar's exercise physiologist, shares 5 Tips to Lifting Safely in this week's blog.
1- If you are second-guessing yourself, grab a partner
If you look at an object and know you can lift it, go ahead! But if you hesitate, even for a moment, grab a partner to help out. If it means putting a pause to your project, it's not worth the back injury that can take much longer to heal than waiting for a friend to help you.
2- Use your breath
When you lift, it's important to breathe in as you lower, and brace your core and exhale as you lift. This technique of using your breath ensures you'll recruit the proper muscles to lift the heavy object.
3- Stand close to the object
Get up nice and close to the object you're about to lift. If you stand far away, you'll use a lot of your back and will injure yourself.
4- Start with a wide base
In addition to getting nice and close to the object, get with a wide base of support between your feet, stack your hips over your ankles, shoulders over knees.
5- Lift with your legs, not your back
Lift FIRST with your chest, then your hips. (If you start with your hips, you'll put a lot of strain on your back).
Here's a video produced by our Lead Therapy Tech, Kyle, who demonstrates five tips to safely lifting heavy objects. Give this a watch before you move your TV console.
Any questions, we're to help. We invite you to contact any of our four locations to discuss proper lifting techniques. Contact TexStar Chiropractic Austin, TexStar Chiropractic Bee Cave, TexStar Chiropractic Buda, or TexStar Chiropractic Dripping Springs anytime!