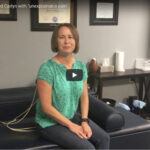 Caryln's Rib Cage Alignment Problems Solved
October 15, 2018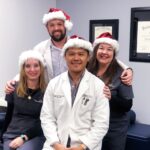 TexStar Blog Holiday Message
December 5, 2018
Lead In: Gabby H's story (see attached video) is an inspiring story about debilitating neck pain and how it once robbed Gabby of the quality of life she deserves. Gabby's smile throughout the entire video speaks to why all of us here at Austin's TexStar Chiropractic celebrate coming to work!
Imagine persistent neck pain denying you of a good night's sleep and unable to concentrate at work. Gabby and her entire chiropractic support team worked together to end that pain and this video of her smiling with neck pain in her rear view mirror is simply fantastic!
Gabby, we're happy for you and are all rewarded by working with and for you!
Here's here testimony:
Before I came in I had trouble sleeping, I couldn't work out, I was going to work in pain. Now, just after a few weeks, I was finally able to work out for the first time in months. My neck is finally in relief, I'm able to sleep, so YEAA!