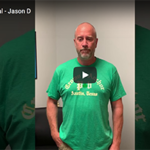 First Time Without Low Back Pain in 25 Years
June 15, 2020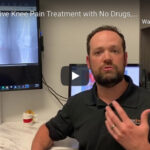 Ever wonder why a Doctor of Chiropractic would open a Knee Clinic?
July 8, 2020
Greetings all
Dr. Henry here from Buda's TexStar Chiropractic. I recorded a short video that addresses some frequently asked questions I am asked about herniated discs. We treat people suffering from herniated discs every day in our clinics, so if you suspect that you have one or have been diagnosed with this condition we are here to help. In this video I cover a bit about the anatomy of a disc as well as some of the symptoms people feel when their disc has herniated or is bulging. I also cover causes, treatment, and how to prevent spinal disc herniation.
Now, I realize that this video probably answers some (but not all) of your questions. If you have a specific question feel free to call one of our offices and schedule a free consultation where one of our docs can address any questions you may have and find out if you are a candidate for the nonsurgical disc repair options that we offer. Call us to schedule or fill out a form on our website and someone will contact you ASAP.