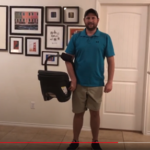 How to Properly Lift and Carry You Child in a Car Seat
June 11, 2020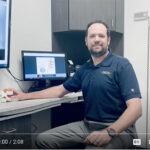 Herniated Disc – Symptoms, Causes, Prevention and Treatments
June 23, 2020
Jason's story is a great example of the results that we strive to deliver each and every day here at Austin's TexStar Chiropractic. Our team all watched his video this week and when he said, "I've had no pain for three weeks in a row now, which I haven't been able to say for probably 25 years" I looked around and saw our whole team light up. Chiropractic treatment for low back pain is usually very effective but we don't always get to hear our patients talk about it the way Jason does. Listen to him describe how he worked with Dr. Tran to achieve a better quality of life that frankly he did not think was possible.
"Hey, I'm Jason. I just want to tell you about the fantastic experience I've had
with TexStar and Dr. Tran. A long time of low back pain sufferer for like 30 years,
more recently my neck's been acting up. And I came to see Dr. Tran, he fixed up my neck
really good. And honestly, I had no faith that my low back would improve and
behold, I've had no pain for 3 weeks in a row now. I haven't been
able to say that for probably 25 years. So, I feel like I'm back to normal, a
really great experience here. And I highly recommend these guys to everybody."
If you know someone suffering with chronic pain please send them this video and help us spread the message so that no one else has to suffer for 25 years before getting help. TexStar Chiropractic South serves the Buda and Kyle area.