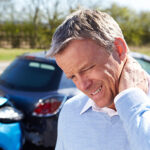 Whiplash Neck Pain? See Your Chiropractor Now!
March 24, 2019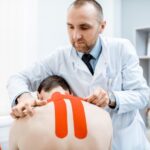 Free Kinesiology Taping Class – Wednesday, April 24th!
April 9, 2019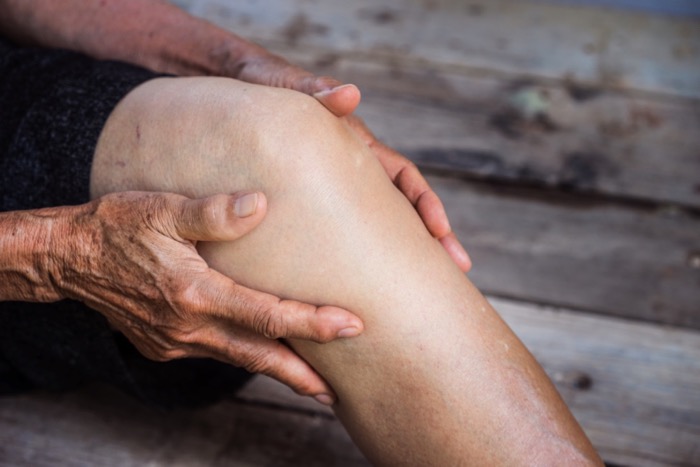 ABSTRACT
High intensity laser Therapy seems to be very effective in pain and function control in patients with Ko, due to its high intensity and to the depth reached by the laser ray, but the optimal dose is not known yet.
A previous research found a comparable efficacy to viscosupplementation in knee osteoarthritis ii –iii Kellgren stage, using the antalgic –antiphlogistic protocol (10 treatment sessions of pulsed high power laser, Nd:YaG).
The aim of this study was to compare the efficacy of two different HilT protocols to viscosupplementation in patients with symptomatic Ko.
58 out-patients with symptomatic Ko (ii-iii Kellgren-lowrence Scale stage) were enrolled and evaluated by woMac Scales, before treatment (t0), after treatment (t1) and after 4 months (t2). after randomization, the treatment consisted in viscosupplementation (4 Hyaluronic acid Key words: knee osteoarthritis, laser therapy, High intensity laser Therapy, HilTinfiltrations 1/week) for Group a, HilT antalgic treatment (10 sessions, three times a week for Group B, 5 sessions three times a week for Group c).
All the three groups showed a highly statistically significant improvement between t0 and t1 in woMac Scales, which was maintained at follow-up (t2). No side effect was found, neither in Group a nor in Group B, nor in Group c.
HILT treatment showed analogous results to viscosupplementation . Hil T seems a good medical instrument for pain control and for the improvement of patient's quality of life, with dose-related effects.
Click here to read more…
The Austin Knee Clinic at Texstar Chiropractic can provide you more information about high intensity laser therapy for Knee Osteoarthritis. Contact us today!
Source: hubpost