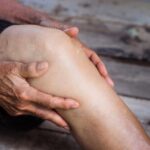 High Intensity Laser Therapy in Knee Osteoarthritis:Comparison Between Two Different Pulsed-Laser Treatment Protocols
March 27, 2019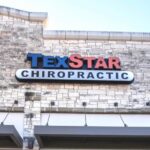 New TexStar Chiropractic Clinic Hours
April 12, 2019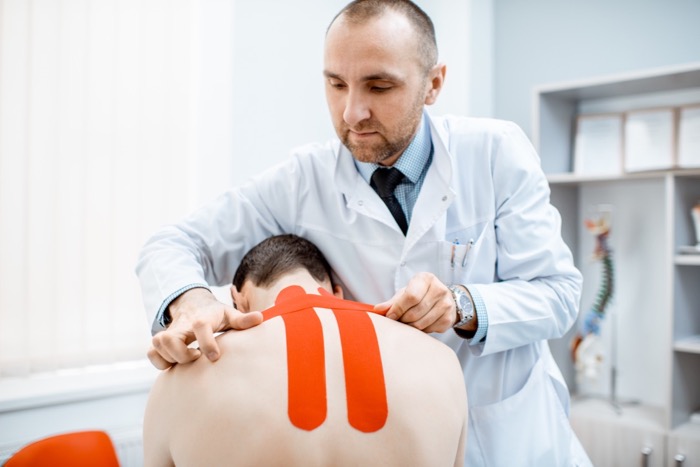 Somewhere along the way you've seen an athlete on TV or at the gym with black or multi-colored tape attached to various parts of their bodies. You've wondered what it is and what it is for but never stopped to ask. In this blog post, your chiropractic team here at Austin's TexStar Chiropractic will provide a brief explanation of what kinesiology tape is and what it does for the body. In addition, we will host a free kinesiology taping workshop here at our clinic to teach the various techniques used to treat you body with kinesiology tape.
What is Kinesiology Tape?
Kinesiology tape is designed to facilitate the body's natural healing process while providing support and stability to muscles and joints without restricting the body's range of motion as well as providing extended soft tissue manipulation to prolong the benefits of manual therapy administered within the clinical setting. Latex-free and wearable for days at a time, kinesiology tape is safe for populations ranging from pediatric to geriatric, and successfully treats a variety of orthopedic, neuromuscular, neurological and other medical conditions. By targeting different receptors within the somatosensory system, kinesiology tape alleviates pain and facilitates lymphatic drainage by microscopically lifting the skin. This lifting affect forms convolutions in the skin thus increasing interstitial space and allowing for a decrease in inflammation of the affected areas.
Want to Learn How Best to Apply Kinesiology Tape?
Join us April 24th for a free taping class. Space is limited and reservations are respectfully requested. See details below and see you there!
Kinesiology Taping Class
Wednesday, April 24th at 6:30 PM at TexStar!

The class will be a hands on class where participants can practice taping on each other so bring a friend. Only 20 spaces available. RSVP is required.
Please email your RSVP to [email protected] or call us at (512)899-2228.