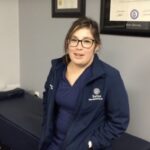 Car Accident Victim "Bri" Describes TexStar's Role in Relieving Her Accident-Related Pain
June 13, 2018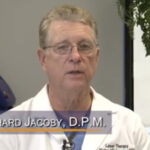 Medical Doctors Increasingly Refer Patients for Chiropractic MLS Cold Laser Therapy
July 6, 2018
I really didn't come in to address a knee problem I was here for other things but while I was here Dr. Henry talked about some new treatments that might help the arthritis pain in my knee. To be honest I said "sure okay let's try it" but I had almost zero expectation that it was going to work.
I understand the idea it makes sense for me to address the muscles that support a joint, but I've
been told for so long that arthritis pain was best addressed with pain management with activity reduction, with just learning to live with it. I didn't really like any of those options but I
had accepted them. So I just didn't think that anything else was going to work and so imagine to my surprise when I started seeing some results. I saw definitely a reduction in pain, my mobility
has increased on the tennis court particularly. I'm jogging again and so that was the real surprise.
I came in with no expectation that nothing would change, and not only did they change, but they changed dramatically.