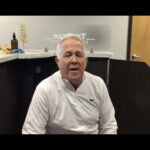 Knee Pain Patient Realizies "Dramatic Results" From His TexStar Treatment
June 27, 2018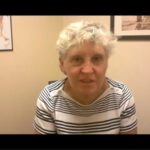 CJ Limped But Now Plays Pickle Ball and Dances
July 13, 2018
Across the nation, medical doctors are increasingly referring patients out to chiropractic doctors for an amazingly effective and non-invasive form of treatment called MLS Cold Laser Therapy. Cold laser therapy is a core service offering by your trusted chiropractic service team here at Austin's TexStar Chiropractic.
Cold laser therapy is celebrated by medical doctors and doctors of chiropractic care for its ability to accelerate healing and alleviate pain. This blog post presents the opinions of multiple medical doctors and chiropractors regarding the prolific success of cold laser therapy in treating various sources of pain and how this new treatment method is revolutionizing how the medical and chiropractic communities treat pain.
Dr. Richard Jacoby, MD, D.P.M.: it's probably the most transformative modality to come come down the medical pathway in the last 50 years.
Dr. Ronald Lederman, MD, Orthopedic Surgeon: Ninety percent of our patients are achieving
almost ninety percent relief of their symptoms which is unheard of.
Dr. Henry Madalion, D.C.: It's going to revolutionize the way patients are taken care of.
Dr. Paul Ledezma, MD, D.P.M.: It's changed our practice in the ability to offer these types of treatments and the confidence I have and saying I can help you
Dr. Mark Kwartowitz, MD, D.O. You see someone that has such debilitating pain in their shoulder near their back. In one or two treatments and they're eighty ninety percent better.
Dr. Karl Lickteig, D.C: what we're seeing in the clinical practice both acute and chronic is just amazing.
Dr. Tracy Basso, MD, D.P.M: I think this is the frankly the edge of a tidal wave I think you're going to see within the next five years a significant shift in medicine towards utilization of this type of therapy for patients across the board across specialties.
Dr. Jean Santo, MD, Anesthesiologist/Pain Management Specialist: It's always better to be able to treat patients faster and get the results is in the shortest amount of time possible.