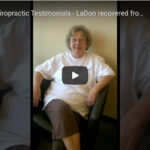 LaDon's Right-Side Pain Gone After Visiting TexStar Chiropractic – (Now in Buda)
March 2, 2020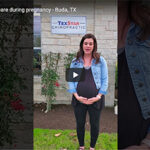 Thirty-Nine Weeks Pregnant and Feeling Much Better
March 9, 2020
Well, it took all of two chiropractic treatments here at Austin's TexStar Chiropractic to eliminate
essentially all of LaDon's pain. She came in with acute pain up and down the right side of her
back. We applied a number of chiropractic care techniques to successfully address her pain.
Take just a moment to hear from LaDon herself about her successful chiropractic treatment
results.

Never accept pain as something that you simply must live with. Not all back pain gets better on
its own. Often times the exact opposite occurs and conditions continue to worsen without
treatment. Allow us the privilege to definitively assess the specific causes of your pain and then
to confidently put you on the path to rapid recovery. Call TexStar Chiropractic here in Austin
today!