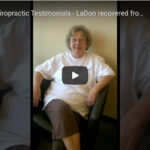 LaDon's Right-Side Pain Gone in Two Visits to Austin's TexStar Chiropractic
March 3, 2020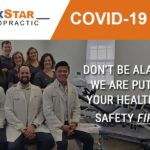 TexStar COVID Update
March 25, 2020
Here's another feel good story for all of us here at Buda's TexStar Chiropractic. Below is a success story about how we helped Brittany, our patient with pregnancy-related upper and lower back pain. We encourage those of you out there who believe your pregnancy is contributing to neck and/or back pain to call and discuss the merits of prenatal and post-natal chiropractic care. Take a moment and listen to the testimonial below and know that Brittany is not alone in enjoying the therapeutic rewards of prenatal chiropractic treatment.
Hey guys, I am a patient here at TexStar Chiropractic. I came in here because I had a lot of upper back pain and lower back pain. I'm obviously very pregnant, I'm 39 weeks pregnant. I had heard wonderful things about chiropractic care, was a little nervous, but decided to give it a try. I've been seeing Dr. Woods for my last seven visits and I've had wonderful results. I have a lot more mobility in my lower body and lower back. Also the pain that was coming in from my upper back and around my side is gone. So I've been really impressed with the care and the services that I received here.
Pregnant and suffering neck and/or back pain? At TexStar Chiropractic here in Buda, we're here for you. Give us a call!