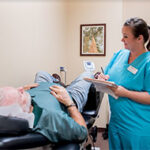 Nonsurgical Spinal Decompression Therapy is a Great Alternative Treatment for Chronic Back Pain Due to Bulging, Herniated, or Degenerative Disc Disease – Austin, TX
September 12, 2016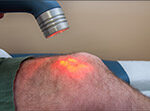 MLS Cold Laser Therapy – How it Speeds Up Recovery from Chronic Conditions – Austin, TX
September 28, 2016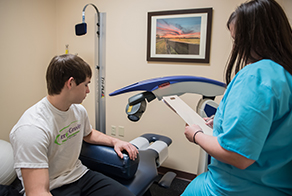 Low-level MLS cold laser therapy in Austin, TX is safe, non-surgical, and has no known side-effects; only amazing benefits for patients after treatment.
Duringcold laser therapy treatment, patients experience comfortable sensations right at the point of application. As a matter of fact, patients who have acute injuries often notice rapid relief from pain and reduction of swelling immediately after the laser therapy has been performed. Patients can expect in lots of cases to see positive results immediately, or in more severe cases, after three to six treatments. Most Cold Laser treatment plans can be completed in 6-12 visits depending on severity.
Cold laser therapy is a newer procedure with many advantages. It does not require a surgical incision. This appeals to patients who do not want to undergo surgery. Because the procedure is noninvasive, recovery time is significantly shorter and there is no need for post-surgical pain medication.
To find out more about the benefits of Low-Level MLS Cold Laser Therapy, contactTexStar Chiropractic.