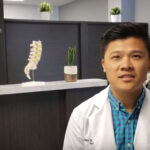 Benefits of Pediatric Chiropractic Care (Austin, Texas)
April 2, 2018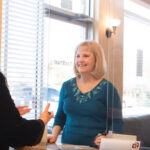 A Video Tour Inside Our Austin TX Chiro Clinic
April 16, 2018
Below is a partial transcript of the below video video where multiple health care professionals (including multiple orthopedic surgeon medical doctors) discuss the effective use of MLS laser therapy (a treatment we provide here at Austin's TexStar Chiropractic) in the treatment of neck and back pain. MLS laser therapy is a treatment option available to all patients here at Austin's TexStar Chiropractic. Multiple orthopedic surgeons in this video discus their decision to prescribe MLS laser therapy as an alternative to traditional surgery.
We hope you enjoy this video and if you wish to consider non-surgical alternatives to treating your back and or neck pain, please contact us today.
It's probably the most transformative modality to come down the medical pathway in the last 50 years. Ninety
percent of our patients are achieving
almost ninety percent relief of their
symptoms which is unheard of. It's going
to revolutionize the way patients are
taken care. It's changed our practice in the ability to offer these
types of treatments. I can help someone that has such debilitating pain
in their shoulder near their back
and in one or two treatments and they're
eighty ninety percent better. What we're
seeing in the clinical practice both
acute and chronic is just amazing.
I think this is frankly the edge of a
tidal wave. I think you're going to see
within the next five years a significant
shift in medicine towards utilization of
this type of therapy for patients across
the board. Doctors across
various specialties have been amazed by
Cold Laser therapy and its ability to accelerate healing and
alleviate pain. I did my
shoulder and knee and that night I realized
that I had no pain in my shoulder or
knee after one treatment.
It works by employing wavelengths of light which transfer
energy to damaged tissues at the
cellular level. This light triggers
metabolic reactions in the cell that
stimulate healing that stimulate reduced
inflammation and stimulate pain
reduction. I've used other other systems
before and have never gotten the effect
that I have with the MLS system. MLS
laser therapy is the result of 30 years
of research. MLS laser therapy
has been well validated through a
variety of clinical trials in some of
the most world-renowned institutions
worldwide. MLS laser
therapy has meant relief from often
intractable pain without medication
without surgery. I'm getting amazing
results.
Again, to learn more about MLS Cold Laser treatment here in Austin Texas, contact your Chiropractic care team at Austin's TexStar Chiropractic!