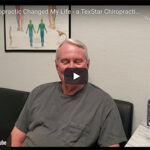 Randy Wishes He Had Started Chiropractic Care Sooner
October 27, 2020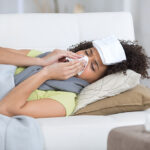 Get the Edge on Cold/Flu Season
November 3, 2020
Hello TexStar Chiropractic Buda patients, friends, and neighbors. Some of our most frequently asked questions revolve around what chiropractic treatment and services are covered by Medicare and secondary insurance policies. Today, Dr. Henry is joined by our Buda office's Front Desk Coordinator, Maureen, TexStar's subject matter expert on this topic. You are going to learn that in many (if not most) cases, whether at our Buda or Austin office, you will pay only a small up-front Medicare deductible but then enjoy full coverage for chiropractic adjustments. You might even be covered for a wider range of chiropractic treatment and services.
Dr. Henry: Hey, Dr. Henry here from TexStar Chiropractic in Buda. I got Maureen from our Buda office to answer a couple of questions that we hear a lot from Medicare patients as to how Medicare can help pay for their Chiropractic care. So, we're going to ask her a few questions here. The most common questions that we get is: Does Medicare cover Chiropractic?
Maureen: Medicare covers the adjustment portion of Chiropractic.
Dr. Henry: Great, chiropractic adjustment is actually one of the big things that we do in our office. Now a lot of patients have secondaries, or secondary insurance. How does secondary insurance help cover Chiropractic for Medicare patients?
Maureen: With traditional Medicare it usually picks up 80% of the adjustment cost, and then the secondary usually picks up the remaining 20% of the adjustment cost.
Dr. Henry: So, patients who have Medicare and a secondary generally don't have any additional cost for their adjustment?
Maureen: Correct, there's usually a small deductible and once that is met, then the adjustment charge is covered completely by Medicare and the secondary.
Dr. Henry: Awesome. Another question we get a lot is: How does a Medicare replacement policy cover Chiropractic care?
Maureen: Well, a Medicare replacement policy generally covers what the Medicare will cover, but it also may cover some additional therapies or some additional services.
Dr. Henry: That's awesome. That's Maureen here at our Buda office and she's running our front desk and can help you with any insurance questions you might have. So if you're a Medicare patient who needs Chiropractic care in Buda or Kyle, give us a call and we're happy to check your benefits for you and let you know what kind of coverage you have. Thanks.