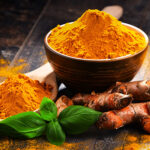 Turmeric, It's not just for cooking anymore
October 26, 2020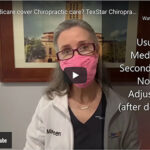 Medicare Covers Chiropractic Care!
October 30, 2020
The story told below tells how Buda's TexStar Chiropractic's care ended Randy's longstanding severe back pain. He touches on an important point, that for some conditions the path to recovery can be a long one but his story shows just how worth it the effort can be. You will hear below how the treatment protocols and procedures that we have developed over the years did more for Randy than just get him out of pain. We were able to work with him to stabilize his spine and strengthen his core so that the back pain will "stay gone" as Randy likes to put it.
I discovered TexStar by looking on the internet. I went to Google. I had severe back pain. My sciatic nerve, I had a problem for probably 4 to 5 months and I do quite a bit of driving. The driving was getting worse and worse and worse. Finally, I made an appointment came to see him was evaluated. Dr. Woods and Mariah all took care of me started me on exercises and then the different techniques of treatment. Started improving and it gradually got better and gradually got better. Now my lower back pain is gone. And I have not had it since I started this. When I first started the treatment, it would be it would go away for a week or two and then it would kind of come back. But then as I progressed with the treatments of the way they had prescribed them, then it finally went away and it's stayed gone. So I'm very proud of that and I feel good. I do have a little bit of neck pain but that's because of the way I sleep or one thing or the other but I come in due to treatment and it's fine. So yes I would highly recommend TexStar. Their group of people that I've met. I've met Dr. Henry and Dr. Woods and all the staff that has helped me. They're very pleasant, very nice people and associates to deal with.
Once again, if you know someone suffering with chronic pain please send them this TexStar Chiropractic testimonial video and help us spread the message so that no one else has to suffer for 25 years before getting help. Have them contact Buda's TexStar Chiropractic today!