Introducing TexStar Chiropractic's Neck Pain Rehab and Stretching Video Series
January 12, 2022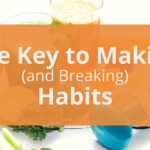 The big factor linking last year's actions and this year's potential
January 20, 2022
Hello everyone, once again from your friends at Austin's TexStar Chiropractic. We love to educate and provide comprehensive chiropractic care at our three chiropractic clinics located in Austin, Buda, and Dripping Springs. Last week, we introduced you to the first of our new "Neck Rehabilitation Exercises and Stretches" video series and we're glad to have you back! If you didn't catch it, last week's blog post and video demonstrated "The Towel Pull" which you can do at home to increase the muscle strength in your lower neck.
Today, our Lead Therapy Tech , Kyle, demonstrates the second exercise of this series, "The Resistance Press". The goal of this exercise is to build strength at the base of the neck and restore the natural curvature of the cervical spine. What is really cool about this exercise is it can be executed safely in your car while you are waiting for the car to warm up or after that stressful drive through rush-hour traffic. Don't do this while driving because, of course, we want your full attention focused on the road. With that said however, it's a great way to begin and/or end your daily commute.
Important Disclaimer: If any of these exercises cause numbness, tingling, pain, or discomfort, stop immediately. Consult with a healthcare professional before resuming any of these stretch therapies.
Now, on to the Resistance Press!
When pain becomes unbearable and it's time to seek treatment for neck pain, treatment for back pain, treatment for knee pain, or seek pain relief related to an auto accident, simply click here to schedule a free consultation with one of our doctors here at TexStar Chiropractic. We're proud of our track record to deliver true pain relief, very often during your very first chiropractic treatment!
Thanks for watching. We value your feedback, so contact us and let us know what you think!