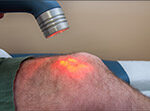 MLS Cold Laser Therapy – How it Speeds Up Recovery from Chronic Conditions – Austin, TX
September 28, 2016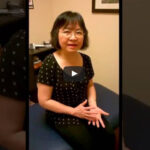 Testimonial – Piak G
October 3, 2016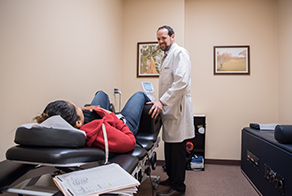 When discussing the benefits of spinal decompression you'll find that there are numerous reasons to consider this option. In addition to providing relief from back and neck pain, non-surgical spinal decompression also treats the pain by treating bulging or herniated disks as well as degenerative disk disease, posterior facet syndrome, and injured spinal nerve roots which are the causes of the pain.
When undergoing nonsurgical spinal decompression therapy in Austin, TX, you are placed on a computer-controlled table while your doctor fits you in two harnesses, one around your pelvis and another around your trunk. This creates motorized traction which can be customized to cater to your varying functionality and pain.
Nonsurgical spinal decompression incorporates revolutionary technology and uses FDA rated equipment. The equipment applies distraction forces to the spine in a controlled and precise manner creating a vacuum within the damaged discs. This is known as negative intra-discal pressure. This pressure causes the microscopic retraction of the herniated or bulging disc for results that are quite dramatic.
To find out more about spinal decompression, a non-surgical therapy for treating neck and back disc injuries, contact TexStar Chiropractic.