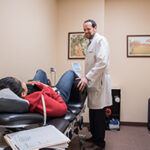 Non-Surgical Spinal Decompression Induces Microscopic Retractions of Herniated or Bulging Discs for Drastic Results – Austin, TX
September 30, 2016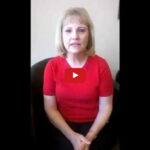 Testimonial – Tiana S
October 11, 2016
Below is a testimonial from one of our patients who has seen great results in treating her pain.
"I was referred by my Doctor, Dr. Allen Sonstein. This is a small clinic but it has everything. Dr. Henry has done some adjustments and treatment on me, he has the magic touch. After his adjustments on my spine and on my bones, that day my pain was gone. I felt like, a lot better than I ever had before. It is not a one time thing. I keep coming back and I feel better. The whole staff is wonderful, they are very organized and very nice. I feel like I am at home. I really encourage people to come here if you have problems."
For more information on chirpractic care, contact TexStar Chiropractic in Austin, TX.