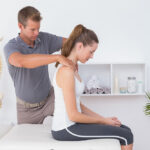 Suffering From Upper Back Pain? Let's Get That Fixed Now!
December 8, 2021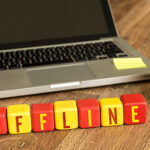 Finding a Healthy Balance
December 15, 2021
Warm December greetings all! We take great pride here at Buda's TexStar Chiropractic to offer our patients numerous pain treatment technologies. Today we're going to introduce you to a treatment option called "Cold Laser Therapy". Many people know little about this highly effective and pain-free treatment option.
Cold Laser Therapy involves the use of specific wave-lengths of light to treat painful and debilitation conditions. Our experience reveals a common concern for the word "laser" in the treatment definition. Today, we're here to put that concern to rest by educating you on this highly effective pain treatment technology.
In the video below, TexStar Chiropractic's Dr. Michael Henry, DC, explains and demonstrates Cold Laser treatment. Dr. Henry explains how light energy is painlessly employed against damaged (pain causing) cells to induce healing at the cellular level. This is often a path to permanent pain relief!
Here is a list of conditions that respond favorably to Cold Laser Therapy:
Tendon and ligament injuries
Soft tissue injury
Muscle strains and tears
Sore muscles and joints
Degenerative joints
Neurological pain (nerve pain)
Chronic pain
Musculoskeletal issues
Pre and post-surgical treatment
We hope you enjoyed and learned from this blog post and video. If you are suffering from head, neck, knee, or back pain and seek a non-surgical and drug free path to real pain relief, schedule a free chiropractic consultation with one of our doctors. At Buda/Kyle's TexStar Chiropractic, pain is the only thing you have to lose!