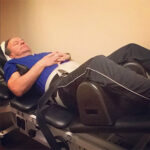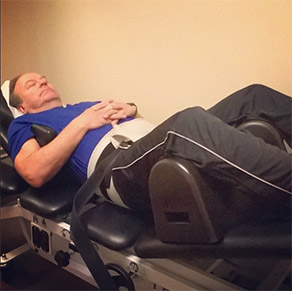 Non-Surgical Spinal Decompression Treats Neuro-Musculoskeletal Conditions Safely, Effectively, and Conservatively – Austin, TX
August 2, 2016
Welcome to The TexStar Chiropractic blog! Here you will find out about the latest Cold Laser Therapy, Spinal Decompression and other forms of Chiropractic care as well as updated and informative consumer information.
TexStar Chiropractic is a family practice in Southwest Austin. We provide high quality, patient focused, and results driven health care for all of your musculo-skeletal needs. Chiropractic care offers those suffering from pain and discomfort as a result of injury a natural way to better health without expensive prescription medications or invasive surgical procedures.
For all types of Musculoskeletal issues, Pre and Post-surgical treatment, and a host of other conditions, laser therapy is a non-invasive solution which uses specific wave-lengths of light to stimulate inter-cellular activity and healing in order to treat painful and debilitating conditions.
Damaged, degenerative, bulging, herniated and ruptured spinal discs rarely heal without proper treatment because they are constantly under pressure. Chronic back pain is one of the most debilitating issues in America today. Spinal Decompression Therapy creates negative pressures inside the damaged disc letting it retract naturally to relieve the pressure on spinal nerves. With state-of -the-art treatment using Spinal Decompression your body may be able to repair some of the damage to the neck and spine from this pressure.
At TexStar Chiropractic we have the education, the technology and the knowledge to help patients get relief from pain to allow them to return to everyday activities. We would like to share information about Chiropractic care with this informative blog. We will be updating it regularly so please subscribe to our blog and stay up on the latest information.