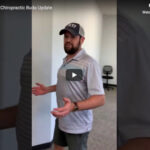 TexStar Chiropractic Buda Update – 17 June 2019
June 18, 2019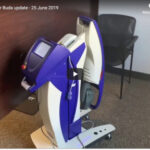 TexStar Chiropractic Buda Update – 25 June 2019
June 25, 2019
She couldn't go down steps comfortably. She quit walking because of knee pain. Her back pain was constant and robbed her of sleep. She was destined for the surgeon's knife, but she wisely gave chiropractic treatment a shot before surgery. Listen to the joy in patient X's voice as she describes instant pain relief upon her first chiropractic treatment for her knee pain and first chiropractic treatment for her lower back pain. It is genuinely and humbly rewarding to us to know that patient X is witnessing measurable results with each and every treatment here at TexStar Chiropractic (Austin and Buda, TX)! Looking forward to seeing you walking comfortably out on the greenbelt, patient x!
I came here about a month ago. I was having really bad knee pain. I couldn't even go up and down stairs comfortably. I was beginning to not take my typical walks on the Greenbelt because it was hurting so bad. My lower back pain was pretty much constant and made it to where it was even hard to sleep. I would just toss and turn. It finally got so bad that I knew I had to do something, so I decided to try chiropractor first because I figured I was going to end up in surgery and I didn't want that. Well, I'm so glad I came! Within the first visit had me out of pain and every visit after that just constant improvement! These guys know what they're doing. I love Dr. Tran and Dr. Henry they're both wonderful and the staff and I highly recommend Texstar.
And to all of you anxiously awaiting the grand opening of TexStar Chiropractic in Buda, TX, we are on schedule for a July 2019 opening. We can't wait to serve all the great people out in Kyle and Buda with the very best in chiropractic care services.