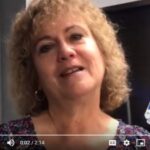 Neck and Shoulder Pain Treatment in Austin, TX
September 6, 2019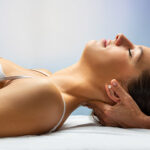 Physical Rehabilitation and Therapy
October 8, 2019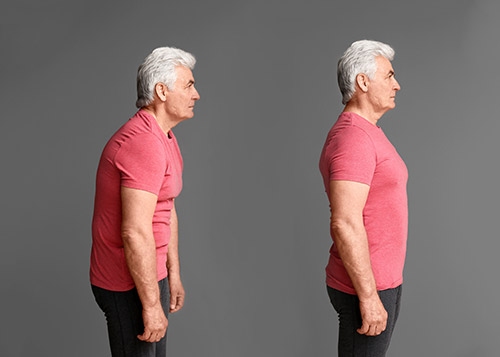 Greetings from Buda's TexStar Chiropractic providing you with rock solid reasons why you should take posture seriously. Most of us may not even be aware that we may have bad posture and that our bad posture can (and will) cause a wide range of negative effects on health. Balance and posture training is just one of the many chiropractic services that we offer here in Buda that are designed to relieve quality of life health issues like the ten discussed here today.
Have you ever watched a toddler sit cross-legged? They sit with their backs straight, and it feels natural to them. Most adults don't follow the example of young children. We hunch while we walk, slump at our desks and crane our necks forward staring at our phones. This poor posture can hurt our health. These ten reasons are why you need to start fixing your poor posture today:
It can cause tension headaches. Leaning forward with your head down and your neck slumped will strain your back and neck muscles. This tension can cause headaches, especially at the end of the day.
It makes you tired. Slouching puts pressure on your lungs, so you aren't able to breathe as deeply. The less oxygen you get into your body, the more tired and fatigued you will start to feel.
It can make your gastrointestinal reflux worse. Your stomach and organs are all under pressure when you are leaning forward. This pressure can make your digestive system very unhappy, especially if you are already prone to digestive issues.
It causes back pain. The strain of poor posture puts your spine out of alignment which can cause back and muscle pain. Your Doctor of Chiropractic can provide regular adjustments to realign your spine. Ask for help on correcting your posture, too.
It increases your risk of cardiovascular disease. Poor posture can cause blood vessel constriction leading to blood clots and vein disorders. All of these issues can eventually turn into cardiovascular disease.
It can cause pinched nerves. Have you ever pinched a nerve? It hurts. It can happen in any part of your body, and it can be difficult to relieve the pain. Chiropractic adjustments can help.
It can increase knee pain. The misalignment of the spine that occurs from poor posture puts more pressure on your joints, especially your knees. If you have arthritis of the knee, it will gradually get worse over time. Your Doctor of Chiropractic can help to fix your alignment and relieve some of the pressure from your knees.
It can ruin your mood. A 2014 Health Psychology report found that people who sat upright reported higher self-esteem, alertness, better mood and felt less fear. Sit up straight, and you'll feel a little better.
It can wreck your bite. Poor spinal alignment can misalign your jaw joints. This can change the way you bite down. It can cause jaw pain, teeth issues or temporomandibular joint syndrome (TMJ).
It can affect your sexual function. Poor posture, while you are sitting, shortens and tightens your pelvic floor muscles. When these muscles start to get weak, it can affect your sexual performance and enjoyment.
These are just a few of the side effects of poor posture. As previously mentioned, we can help you address bad posture and the negative effect that bad posture is having on your quality of life. TexStar's Doctors of Chiropractic will help keep your spine healthy with regular adjustments. As you progress in your treatment, you can correct bad posture and the effects it may have on your overall health. Sit, stand and walk straight to feel healthier! Contact us today!
Source: Dr. Sherry McAllister, executive vice president, Foundation for Chiropractic Progress