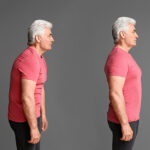 Ten Reasons You Need To Fix Your Posture
September 17, 2019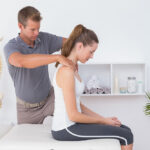 Subluxation Defined
October 30, 2019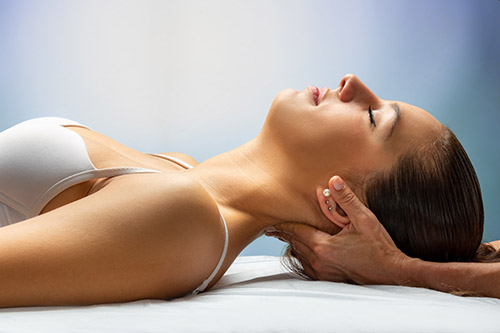 In today's blog post, we'd like to introduce you to the various types of chiropractic treatment services being offered here in our Buda chiropractic clinic. Essentially every service that we provide can be considered a sub-category of the physical rehabilitation of the back, neck, and spine. Below is a brief explanation and link to some of the more common chiropractic techniques that we employ on a daily basis. They can be employed singularly or in combination to rehabilitate physical impairments and disabilities that diminish quality of life:
Chiropractic Rehabilitation
The most common and well-known chiropractic treatments involve physical manipulation of the spine and joints. It is the most conservative (non-invasive) approach to address disorders of the neurological, skeletal, and muscular systems. Learn more about chiropractic physical manipulation here at our Buda clinic.
Cold Laser Therapy
Cold Laser Therapy involves the use of concentrated light energy to target damaged cells, reduce pain, and speed recovery of damaged cells. It is a painless and proven highly effective therapy applied to both acute and chronic conditions. Learn more about chiropractic cold laser therapy here at our Buda clinic.
Spinal Decompression
Spinal decompression therapy is designed to create negative pressures inside herniated or bulging discs which reduces abnormal pressure on spinal nerves. This is a highly effective way to reduce the pain associated with pinched nerves. The treatment sensation is that of a gentle stretch that is most often described as both pleasurable and relaxing. Learn more about spinal decompression therapy here at our Buda clinic.
Whole Body Vibration Therapy
Whole body vibration therapy is designed to reduce stress on ligaments, joints, and supportive tissues. The vibration stimulates muscle fibers, muscle cells, nerves, and increases blood oxygenation. Patients describe the treatment as both painless and exhilarating. Learn more about whole body vibration therapy here at our Buda clinic.
Balance and Posture Training
Poor posture is directly linked to compromised spinal health. Posture can be corrected by a strategic blend of targeted exercises and adjustments to the way one sits, stands, and lies. Patients report that their pain is systematically reduced via focused balance and posture improvement. Learn more about whole body vibration therapy here at our Buda clinic.
Knee Trac Mechanical Decompression
Knee pain is one of the most common complains that we address. We employ a patented system to separate the two main bones of the knee joint in order to reduce pain, increase function, and promote tissue healing. This treatment is used to treat arthritis, meniscus tears, joint degeneration, and a host of other degenerative conditions. Learn more about knee trak mechanical decompression therapy here at our Buda clinic.
Digital X-Ray Services
We are equipped and trained to employ the use of digital x-rays as required to maximize the effectiveness of your treatment plan. The use of X-Ray is supportive for the diagnoses of some conditions but not all. We employ the use of X-Ray technology only when it definitively contributes to condition diagnoses and assessment of treatment plan effectiveness. Learn more about digital X-Ray services here at our Buda clinic.
If you ever have any questions about your spinal health and/or the chronic or systemic pain that robs you of the quality of life that you deserve, then give us a call anytime. We are changing the quality of life for the better with comprehensive chiropractic care for our friends in Buda, Kyle, and beyond!